Holy crap! Japanese man arrested for living above public toilet for 3yrs
Published time: 24 Apr, 2017 16:22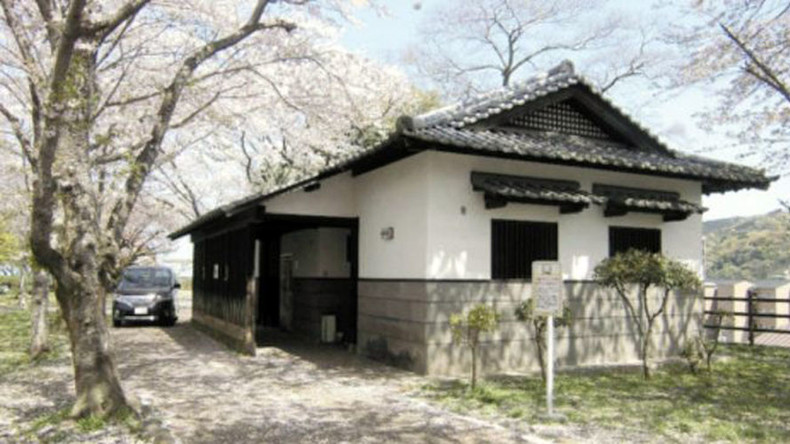 A man has been arrested after police discovered he was living in the attic of a public toilet in a tranquil city park in Usuki, Japan.
Following a tip from an electrician doing maintenance in the park, the man was arrested last week on suspicion of trespassing, Japanese national daily The Mainichi reported, citing police.
READ MORE: Creepy bra sanctuary opens at abandoned Japanese temple (VIDEO)
Investigating officers discovered that 54-year-old Takashi Yamanouchi had made the spacious loft above the toilet his home and had been living there for at least three years, telling police he had moved into the unusual dwelling when the previous tenant moved out.
It is believed that the unemployed squatter accessed the attic by scaling the walls of the toilet stalls and climbing through an opening in the ceiling.
Yamanouchi's loft residence was reportedly quite neat and tidy and had all the amenities one might expect to find in an overpriced London bedsit. The squatter had an electric heater, gas stove and his clothes arranged in the 92 sq meter (990 sq ft) space.
Bizarrely, considering that he literally lived above a toilet, police also discovered at least 300 bottles filled with what appeared to be Yamanouchi's urine.
The surprising discovery prompted Usuki municipal authorities to conduct a search of all the public toilets in the city's parks but this yielded no unwelcome dwellers.