Texan who smashed wild turtle to death with hammer sentenced to 4 yrs probation (GRAPHIC VIDEO)
Published time: 22 Apr, 2017 18:48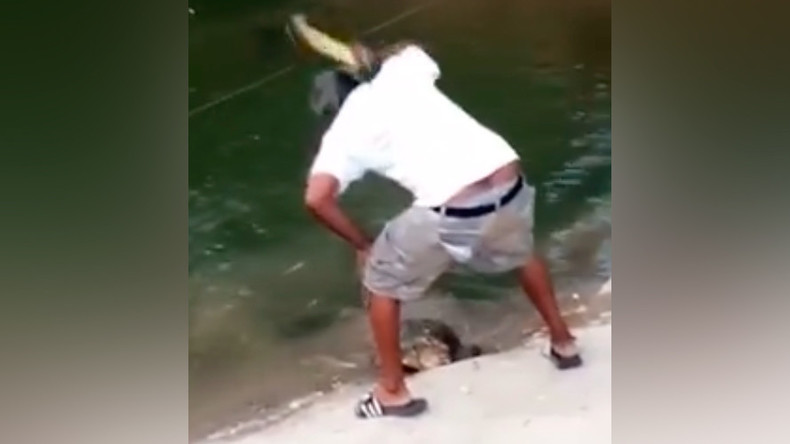 A man who beat a turtle to death with a hammer has walked free with a sentence of four years probation almost one year after the horrifying act. Video of the attack went viral online last year, sparking widespread outrage.
Terry Wayne Washington, 56, from Texas was handed the sentence this week for violently killing the turtle in full public view last June. Washington was caught on camera beating the creature repeatedly on the shore of Lady Bird Lake in Austin.
The disgusting crime was captured on video by Geoffrey Frank, who posted the footage to his Facebook page. The video went viral soon after, prompting Washington to surrender himself to authorities two days later.
Washington, who pleaded guilty to the federal charge of "cruelty to non-livestock animals: torture," must abide by several terms over the course of his probation or risk jail.
He is not permitted to own a pet for the next 4 years, must stay at least 500 yards (457 meters) from Lady Bird lake for the duration of his sentence, pay a $200 fine and perform 200 hours of community service.
Washington told police that his friend was fishing and hooked the slow moving reptile which he killed in self-defense after it proceeded to lunge at him, biting him a number of times. He then dragged the turtle under a nearby bridge to get away from onlookers.