SEAL team sex: Navy veteran under investigation for alleged double-life as porn star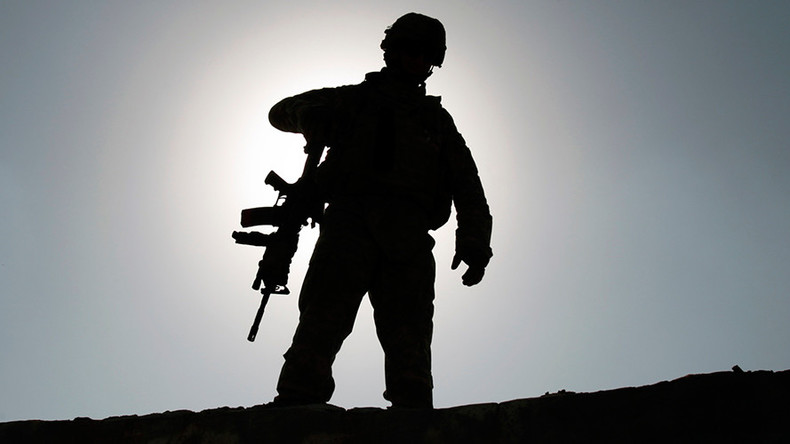 A highly decorated US Navy SEAL is under investigation by military authorities after it emerged he was moonlighting as a porn star, performing multiple times on camera with his porn star wife and other actresses.
"We have initiated a formal investigation into these allegations. There are very clear regulations which govern outside employment by (Naval Special Warfare) personnel as well as prohibitions on behavior that is discrediting to the service," said Capt. Jason Salata, a spokesman for the SEALs, as cited
Navy Chief Special Warfare Officer Joseph John Schmidt III aka "Jay Voom" is a 23-year veteran of the US Navy who carved out an illustrious military career while somehow also managing to appear in 29 adult films, starring alongside his porn star wife Jewels Jade.
Our family appreciates all the love and support from my fans it's been very stressful with all the news out ..

— JewelsJade TM (@xxxjewelsjade) April 15, 2017
Schmidt allegedly took up the adult film career in order to help pay large debts the couple had incurred after launching their own real estate company.
"It's helped our family. It got us out of a lot of financial issues we were going through," Jade said.
"We never did any 'SEAL' scenes and he never wore a uniform," Ms. Jade told the Huffington Post. "Quite honestly, no one should care because it's a legal job and a lot of people watch porn," she added.
Naval command begs to differ, however, as an official investigation has been launched to determine whether Schmidt violated SEAL rules by failing to notify commanding officers of outside work and whether his superiors tacitly condoned his film career.
READ MORE: US Navy SEALs battling 'growing' drug epidemic – report
Schmidt was due to retire just eight months after the investigation began but his pension and benefits may now be in jeopardy.
While Navy command did grant Schmidt permission to sell herbal supplements as a side business, they allege no paperwork was submitted regarding his work as an adult film actor, reports the San Diego Union Tribune.
There have already been several sex scandals in the US military this year but none involving the adult film industry.
He may be punished under the Uniform Code of Military Justice (UCMJ) for lack of compliance if found in breach of Navy regulations. The precedent for punitive measures against active servicemen and veterans has been well-established in the past.
Navy officers who appeared in both Playboy and Playgirl over the years have received formal reprimands and have even been demoted.
When asked about the prospect of falling back on his adult film career, Ms. Jade was rather pessimistic.
"He's too old," she told the Tribune.
"I'm sorry, but no. You're never going to be able to contract for a number of different reasons, but mostly because he's too old. The older guys who are still barely running in the industry got in when they were 20, built a huge name and are still kind of filming grandpa porn."