#1917LIVE: 5 times Vladimir Lenin broke character while tweeting on trending hashtags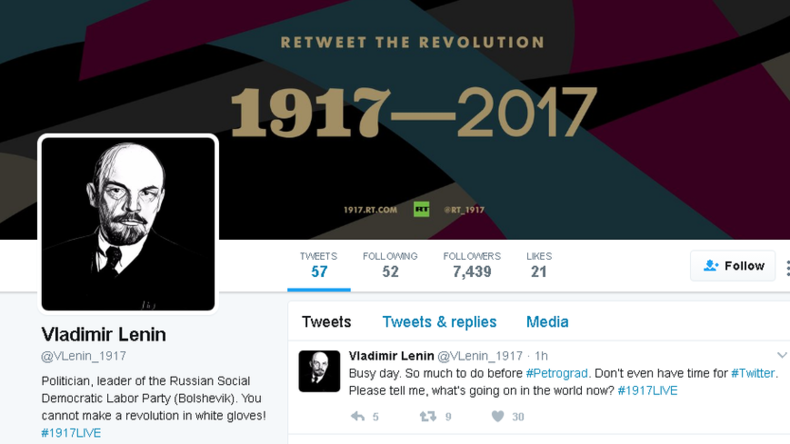 Everybody's got to relax sometimes, and Lenin is no exception. He's been tweeting his journey so prolifically that he's often forgotten to live a little. But he also reads the news, floods comrades with memes and dreams of South America.
Follow real-time Lenin tracker
Twitter has arguably been a key force behind most so-called revolutions of the early 21st century. It begs the question as to what stratospheric heights the global Socialist Revolution would have reached had someone given Lenin their password in 1917…
He's got a point here. Not so much for the possibility of a busted lip though – that could still easily have happened: 32 Bolsheviks in a confined space for a week – think about it.
We're going to have to go with Alfonso on this one – Nadezhda Krupskaya was one bombshell of a woman, many to this day say she scared most men off with that fiercely intelligent disapproving scowl. She's definitely earned the title.
Easy there, Comrade Lenin. We have to start somewhere – why not Petrograd? Ecuador is beautiful and all, but they're already on board with the idea – it's Europe that needs convincing.
Someone, please take his smartphone away…
READ MORE: 'Digital time travel! Best thing on Twitter!' People praise 'highly addictive' #1917LIVE revolution
You can share this story on social media: