'Racist b*tch': Shia LaBeouf kicked out of LA bowling alley after drunken row (VIDEO)
Published time: 7 Apr, 2017 21:17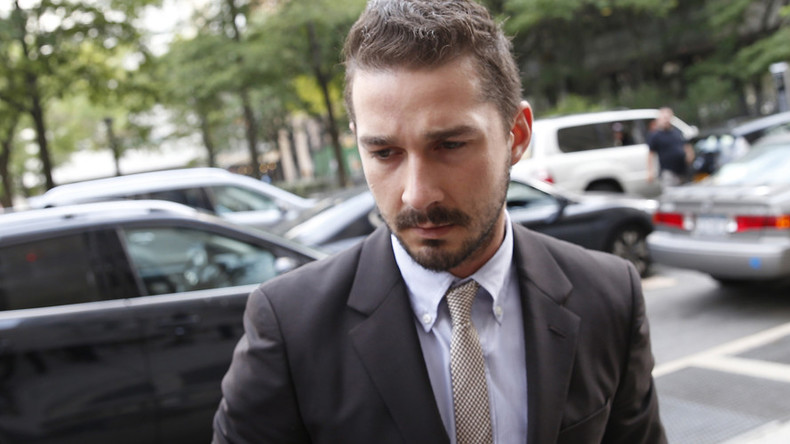 Shia LaBeouf was kicked out of an LA bowling alley after he got into an argument with a bartender and called him a racist.
Video footage shows LaBeouf shouting at a bartender at the Pinz bowling center, which reportedly occurred on Wednesday night. He accuses the bartender of threatening to hit him with a bottle of vodka.
"He's about to hit me with a Grey Goose bottle about French fries?" he says. "You f***ing racist bitch."
READ MORE: Charges dropped against actor Shia LaBeouf for assault at anti-Trump protest
LeBeauf repeats the same sentence and asks someone to "call the police."
"You fu*ked up," he shouts.
As LaBeouf is being brought towards the door, he repeats his "racist" accusation.
TMZ reports the actor had been drinking at the bowling alley for three hours before the incident. LaBeouf is yet to comment on the incident.