Charges dropped against actor Shia LaBeouf for assault at anti-Trump protest
Published time: 1 Apr, 2017 17:19
Edited time: 1 Apr, 2017 17:20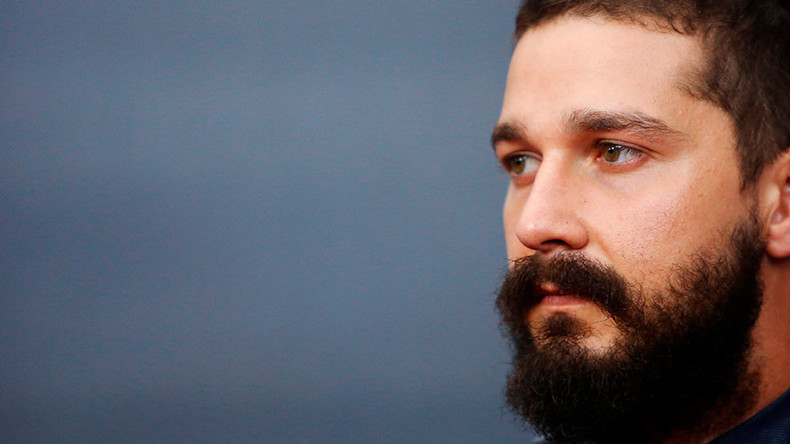 The assault charges against actor-turned-artist Shia LaBeouf for his involvement in an altercation at an anti-Trump art installation have been dropped.
The 30-year-old was arrested last January in New York at his anti-Trump art installation which invited members of the public to stand in front of a 24-hour live streaming camera and repeat the phrase: "He Will Not Divide Us."
READ MORE: Shia LaBusted: Actor LaBeouf arrested for assault at anti-Trump protest (VIDEO)
While at the installation, LaBeouf was filmed pushing a man after he said "Hitler did nothing wrong," allegedly scratching him in the process.
The actor later took to the livestream's camera to ask: "How are we going to make this sh*t OK to be a Nazi out here?," before he was arrested by the NYPD.
READ MORE: Shia LaBeouf's 'He Will Not Divide Us' art installation closed due to violence at museum
The live feed outside of New York's Museum of the Moving Image continued to stream during the arrest and caught the actor as he was led away in handcuffs.
The assault and harassment charges were dropped because of insufficient evidence, according CNN, citing a spokeswoman for the district attorney in Queens.
The installation, which was supposed to last until US President Donald Trump left office, was shut down in February after three weeks because it became a "flashpoint for violence".