Bollywood star opening self-defense schools to counter India's endemic rape problem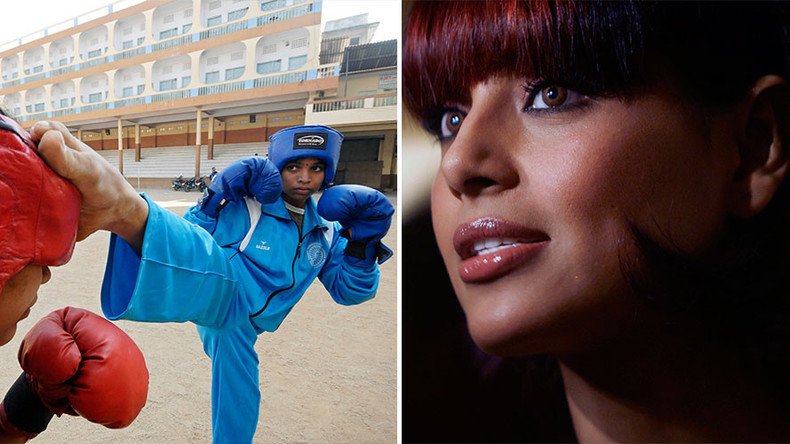 Violence against women and girls has become widespread in India over the last number of decades with cases of rape and sexual assault reaching record levels. However, one Bollywood actress hopes to reverse the trend by teaching women to fight back.
Attacks against women have been an ongoing issue in the country, with the attention of the international community piqued following the gang-rape and murder of a young woman on a New Delhi bus in 2012.
READ MORE: Six charged with murder after victim dies in Indian gang-rape case
While international interest has waned, such attacks against women and young girls have continued. According to figures released by India's National Crime Records Bureau (NCRB), a staggering 34,651 cases of rape were reported in 2015 alone, an average almost four per hour.
In response to the continuing problem, famous Bollywood actress Bipasha Basu plans to open a number of self-defense centers next year. The actress, who is also a trained kickboxer, has long been a vocal supporter of women's rights and hopes to pass on her skills.
Basu plans to hold classes in Mumbai, Delhi and Kolkata covering kickboxing, Israeli martial art Krav Maga and a number of other forms of combat. The centers will primarily cater to young girls in the 13 to 30 age group, who are most affected by sexual violence.
Speaking to local media, Basu explained that "crime in India is escalating at an alarming rate" and she believes "self-defense is the need of the hour. We are designing a week-long crash course initially, and will then turn it into a full-fledged one, spanning a month or more."
READ MORE: Gang rape videos on sale in India as sex crimes against women soar
The actress, who reportedly used to carry a hammer in her bag for protection when she first came to Mumbai, spoke about the importance of self-defense for women in an interview with Bollywood Life in March.
"I think it's very important to know basic self-defense techniques," she said. "I guess still the devil will exist. For women, yes, self-defense is something you should know. But now we are dealing with gang rapes here."
"Even if you know self-defense and are as strong as a woman can be, when there are five men attacking you there is only that much you can do. It's sad, unnerving and disturbing."
You can share this story on social media: