NFL-themed 'sex palace': Las Vegas pimp hopes to woo Raiders fans & players
Published time: 29 Mar, 2017 18:07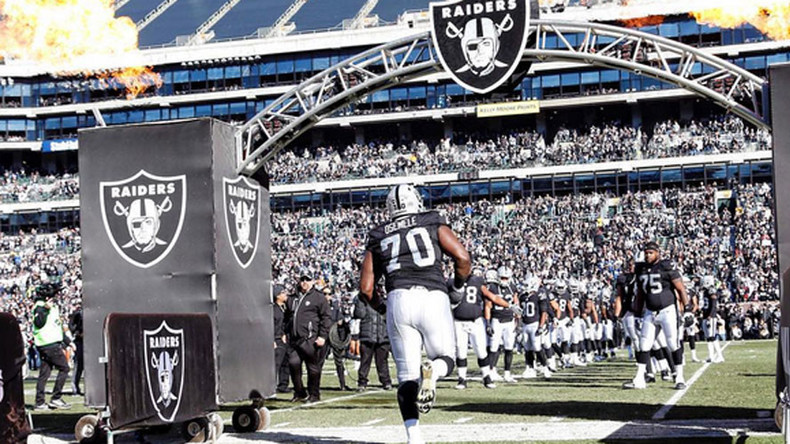 The Oakland Raiders' move to Las Vegas has one local pimp hoping to welcome the American Football team and its fans with some Sin City slease.
Local brothel owner Dennis Hof announced this week that he will be opening a Raiders-themed bordello, specifically to honor the team when its impressive new stadium opens in 2020.
It was announced on Monday that the soon-to-be former Oakland Raiders are migrating east to Las Vegas, splitting opinions among the American football family.
The 'Pirates Booty Sports Brothel' will be located in Crystal Nevada, about 70 miles from Las Vegas. Prostitution is legal in some parts of Nevada, but not Vegas's Clark County.
"My seventh sex palace will be called the 'Pirates's Booty Sport's Brothel,' and it will be the first brothel entirely dedicated to athletes and their die hard fans," Hof said in a statement.
"The Raiders coming to Vegas will mean business for me, so my sex den will honor the 'Men in Black' and their Raider Nation," he added.
Raiders players and other high profile athletes will have access to the VIP section which, Hof says, will be staffed with more than 20 working girls wearing cheerleaders uniforms and will be called either 'Wide Receivers' or 'Hookerettes. "I haven't decided yet," Hof said.
The brothel is hoping to entice the players with 50 percent discounts on services rendered.
Hof, a long time pimp who owns six similar establishments and is a famed for starring on a reality show, has previously threatened the Raiders-themed brothel since last November.