Samsung reveals plans to sell refurbished Galaxy Note7s
Published time: 27 Mar, 2017 21:40
Edited time: 24 Apr, 2018 13:51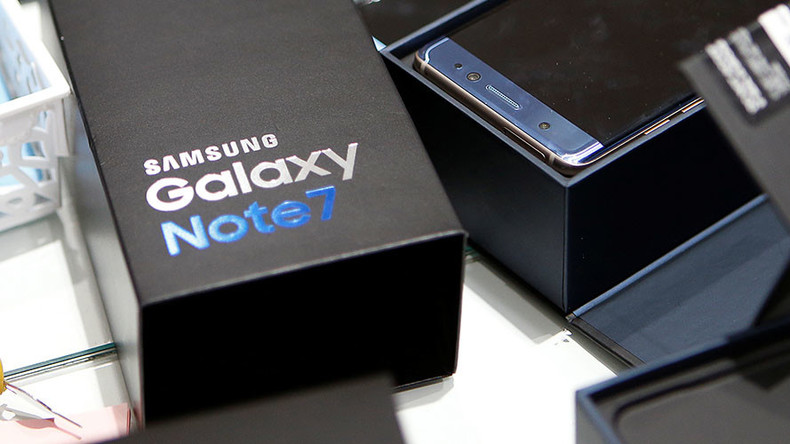 Following pressure from environmental groups, tech giant Samsung has finally revealed its plans for all the Galaxy Note7s that were pulled from the market because of faulty, exploding batteries.
Samsung announced a voluntary recall of all Note7s in October last year after the device was found to "overheat" creating a "safety risk." The phones were completely scrapped a short time later, only about two months after they were launched with a price tag of nearly $900.
READ MORE: Turn off & stop using devices, Samsung tells all Galaxy Note 7 users over explosion concerns
An investigation into the fault blamed two different suppliers, Samsung SDI Co Ltd and Amperex Technology Ltd, as some batteries were found to be irregularly sized, causing overheating, while others had manufacturing problems.
On Monday, the South Korean company hinted that it plans to sell refurbished versions of the Galaxy Note 7 smartphones that were pulled from stores. Samsung has yet to give specific details but a statement says that the phones may get a new lease of life "as refurbished phones or rental phones."
"Regarding the Galaxy Note 7 devices as refurbished phones or rental phones, applicability is dependent upon consultations with regulatory authorities and carriers as well as due consideration of local demand," the statement read.
READ MORE: Samsung chief to be indicted on bribery & embezzlement charges
Samsung also hinted at proposals for recycling the devices, including retrieving the hardware's precious metals and recovering reusable components such as chips and cameras.
The news was welcomed by Greenpeace who had repeatedly lobbied the tech giant to recycle the devices by holding global protests, including at the Mobile World Congress, and launching petitions.
"While we welcome this news, Samsung must share as soon as possible more detailed timelines on when it will implement its promises, as well as how it intends to change its production system to make sure this never happens again," Greenpeace's Jude Lee said.