Turn off & stop using devices, Samsung tells all Galaxy Note 7 users over explosion concerns
Published time: 10 Oct, 2016 10:35
Edited time: 11 Oct, 2016 05:54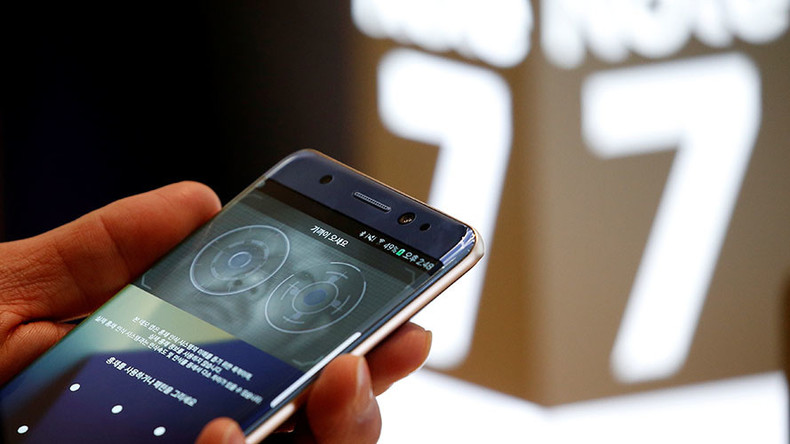 Samsung has temporarily suspended production of its troubled Galaxy Note 7 smartphone due to continued problems with overheating and fires. The company has urged owners of both the originals and replacements to power them down and stop using the devices.
"Consumers with either an original Galaxy Note7 or replacement Galaxy Note7 device should power down and stop using the device and take advantage of the remedies available," the company said in a statement on its website.
The move follows cases of new replacement phones also catching fire.
Samsung told the BBC it was "adjusting the production schedule to ensure quality and safety matters."
Major US and Australian carriers have stopped replacing and selling Note 7s after smoke from a fixed device forced the evacuation of a passenger plane in the United States last week.
In September, the South Korean firm announced a global recall of at least 2.5 million smartphones due to faulty batteries that could go on fire, and assured customers fixed devices were safe.
Experts say the tech giant's failure to correct the problem has hurt its brand, and threatens to derail the recovery of its mobile business.
"If the Note 7 is allowed to continue it could lead to the single greatest act of brand self-destruction in the history of modern technology," brand strategy expert and chairman of Reputation Management Consultants, Eric Schiffer told Reuters.
He added that the company should stop selling the Note 7 and protect the safety of clients before profits. "Samsung needs to take a giant write-down and cast the Note 7 to the engineering hall of shame next to the Ford Pinto," Schiffer said.
Last week Samsung said despite the smartphone recall its third-quarter profit rose six percent to about $7 billion on sales of almost $44 billion. The company linked that to earnings from other products.
READ MORE: Samsung accused of 'arrogance' and consumer 'discrimination' in China
Analysts predict the biggest recall crisis in the firm's history could cost Samsung $5 billion in sales.
Samsung has built its reputation for innovation and quality since entering the consumer electronics market in the late 1960s.