Samsung accused of 'arrogance' and consumer 'discrimination' in China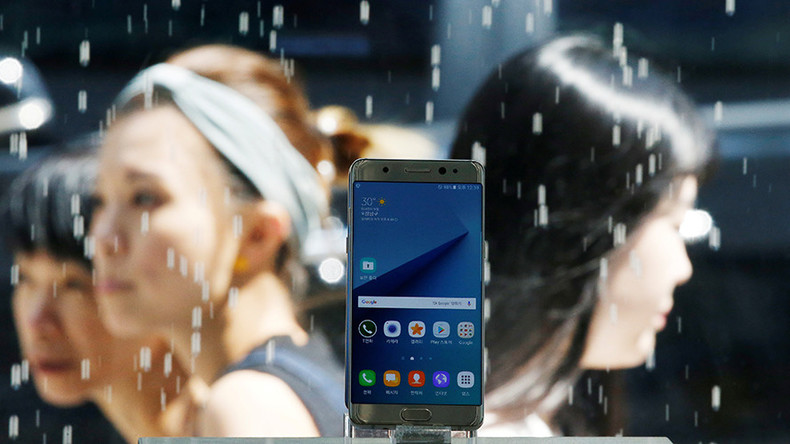 China's state broadcaster CCTV has called Samsung Electronics behavior toward Chinese consumers 'discrimination' due to the company's poor handling of the Galaxy Note 7 smartphone recall.
According to the broadcaster, Samsung issued a video apology to US consumers, along with various replacement options and compensation while for China it has issued only a brief statement saying most phones didn't need to be replaced.
"Samsung's discriminatory policy has caused discontent from Chinese consumers," CCTV said on its website, adding the tech company's whole attitude was "full of arrogance."
Samsung apologized on Thursday for any "confusion" and "lack of understanding" it had caused, saying "We never have and never will use a double standard toward China."
The company began a global recall of 2.5 million Galaxy Note 7 smartphones on September 2 after reports of fires caused by defective batteries. It said the faulty batch didn't reach China and most Note 7s on sale in the country had batteries from a different supplier. However, reports of phone explosions have caused uncertainty among Chinese consumers.
The company said it was investigating the five newly reported cases of explosions in China and urged the alleged victims to submit their phones for testing but the consumers refused to provide them.
A report conducted on Samsung's behalf by the China Telecommunication Technology Labs has concluded that two other incidents of exploded phones did not have battery flaws and were probably damaged by external heating.
Last year, Samsung which was once the number one mobile phone vendor in China, dropped out of the top five. The Korean company is facing strong competition from domestic brands like Huawei, Xiaomi and Oppo. The Chinese companies offer devices with similar capabilities at far lower prices.
According to research firm IDC, Samsung had seven percent of the China smartphone market in the first half of this year, compared with an almost 20 percent market-leading share at the end of 2013.
In a poll conducted by Chinese research firm iiMedia Data Corp, more than half of 12,000 Chinese consumers polled said they would not buy Samsung smartphones due to the battery issue.
You can share this story on social media: