Cyclone Debbie: Ominous ISS video shows storm bearing down on Australia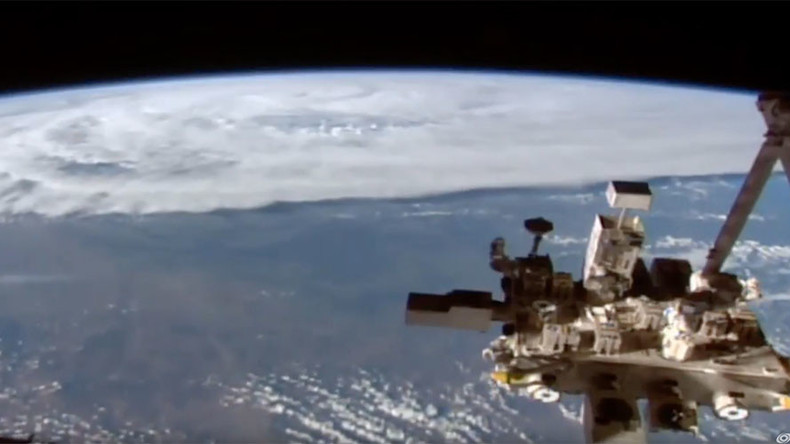 Flying over northeast Australia, the International Space Station (ISS) has captured amazing footage of cyclone Debbie just as residents of Queensland braced themselves for the giant tropical storm.
READ MORE: Thousands evacuated as Queensland braces for Cyclone Debbie (PHOTOS, VIDEOS)
The ISS recorded the incredible video as it flew over the Coral Sea at a speed of over 7 kilometers per second on Sunday evening.
Youtuber Force Thirteen created a speeded-up version of the footage showing the ominous cloud formation barreling towards the Queensland coast. (The original footage can be viewed at regular speed around 1 hour and 14 minutes into this recording of the ISS live feed.)
The powerful cyclone has intensified into a Category 4 system as it approaches Australia, carrying winds of up to 250 kilometers per hour. Debbie is due to make landfall early on Tuesday local time and around 25,000 people have been told to evacuate their homes.
Australia's Bureau of Meteorology issued an advisory notice early Tuesday morning saying Debbie's "very destructive core" is now starting to impact the Whitsunday Islands.
It warned people in the storm's projected path to take cover and remain calm, not to venture out in the eye of the cyclone and to follow the evacuation advice of police, emergency services personnel and local authorities.