'Engage in primitive dialogue': Airlines sugar the pill & troll electronics travel ban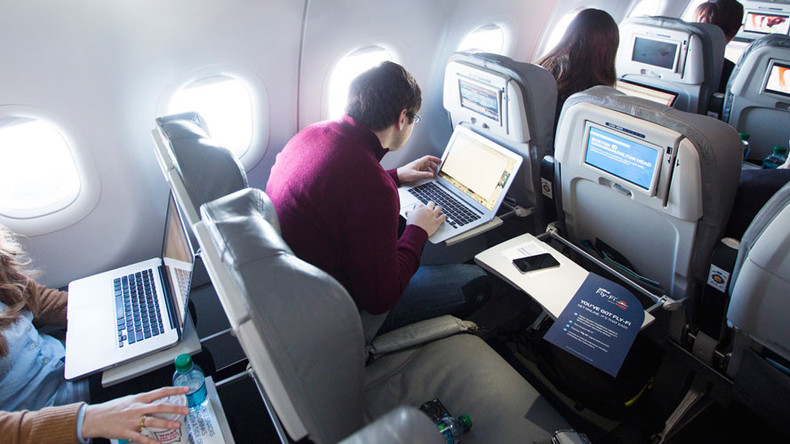 The new US and UK electronics travel ban has received mixed responses online, but airlines struggling to adapt to the new rules have come up with inventive and hilarious ways to turn the ban into a marketing opportunity.
The ban applies to flights coming from eight different countries to the US and bans electronic devices bigger than a phone from being carried on the plane.
Emirates was quick to respond to the ban, bringing out a new version of a previous ad featuring Jennifer Aniston. "Who needs tablets and laptops anyway?" the ad asks, before cutting to Aniston talking about how great the inflight entertainment is on Emirates flights.
Turkish Airlines posted a video on social media boasting of its "2 billion minutes of entertainment on air."
Etihad posted a video with the title, "Make Flying Great Again" which reminded passengers of the airline's inflight entertainment, nanny service and the ability to use mobile phones to stay up to date.
The winner has to be Royal Jordanian, which came up with an array of jokes and helpful tips suggesting ways passengers can cope without their beloved electronic devices.
In "12 things to do on a 12-hour flight with no laptop or tablet," the airline suggests that passengers "engage in primitive dialogue," or "pretend the tray table is a keyboard."
The best suggestion was, "Do what we Jordanians do best...Stare at each other!"
Royal Jordanian even wrote a poem for its customers.