Russian beer lover fights off gun-toting thug to drink in peace (VIDEO)
Published time: 22 Mar, 2017 12:13
Edited time: 14 Mar, 2018 15:29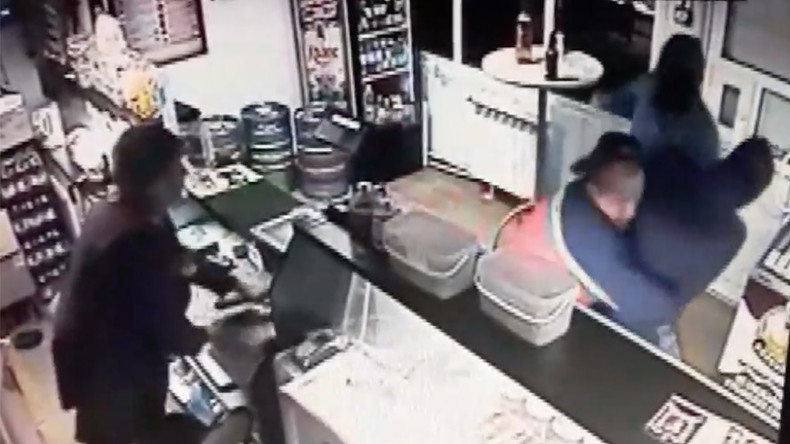 An act of true devotion to beer-drinking was caught on camera in Volgograd, southwest Russia, when a middle-aged man single-handedly threw out two men allegedly attempting a robbery in a local bar.
The video starts with an image of the sole customer sipping beer as the cashier sits, minding her own business, before two masked men enter.
One of the men jumps up to the counter and points a gun at the cashier, reportedly demanding money while his alleged accomplice stands by the door.
The beer-sipping customer then casually approaches the armed man from behind, grabs him and throws him out of the small shop – all while taking punches to the head from the second man.
Both the would-be robbers then flee.
And the ale-loving hero can be seen walking backwards and forwards, clutching his head, before returning to his drink.
The police have opened a criminal case and are looking for the suspects.
READ MORE: On tap: Man builds beer pipeline from local brewery to kitchen (VIDEO)