On tap: Man builds beer pipeline from local brewery to kitchen (VIDEO)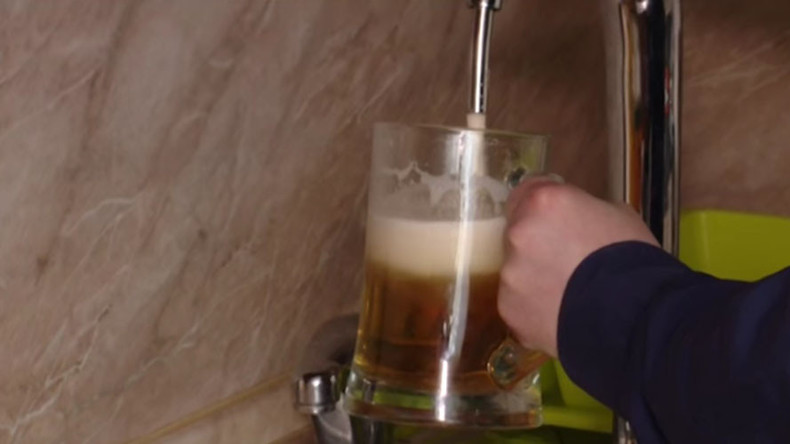 Some beer lovers go to extraordinary lengths to have their favorite brew readily on tap. A mechanic from Chelyabinsk went an extra mile and had a beer pipeline constructed right to his kitchen tap from a local store.
Andrey Yeremeyev said having his own centrally supplied beer tap started as a joke and became a small personal dream.
Building a pipeline was more costly than simply buying kegs, but this way the microbrewery takes care of keeping the drink properly stored and fresh, he said. He wouldn't tell journalists how much exactly he paid for the project, but says keeping it running is just a bit more expensive than buying kegs.
The beer tap has become a curiosity of the apartment, which his friends thoroughly approve of, he said.
The pipeline is not as monumental as the one built in Bruges, Belgium, which runs 3km under the streets from a brewery to a bottling plant. The one in Chelyabinsk only goes one level down.
In a similar beer stunt shown in a viral video in New Zealand, some folks there played a prank on their friend by having a brewing company attach beer kegs to every single tap in his house. Too bad the video was actually just advertising, as it turned out.
READ MORE: Budweiser sales surge in Russia despite struggling beer market