Budweiser sales surge in Russia despite struggling beer market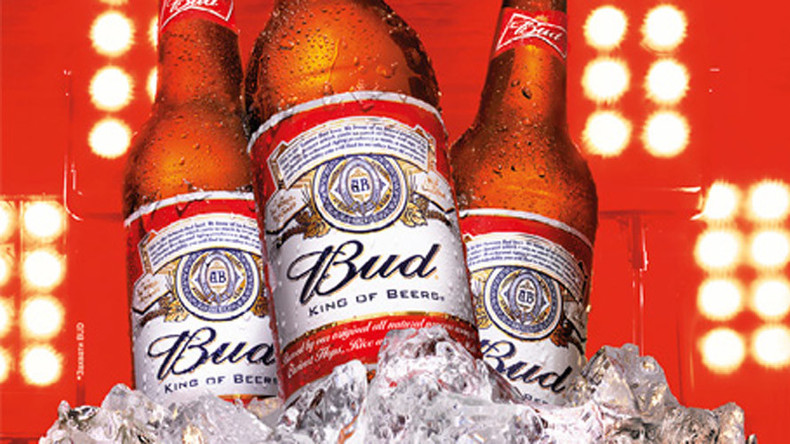 The Russian subsidiary of the world's biggest beer producer Anheuser-Busch InBev has had a double-digit boost in sales of its Bud brand despite the declining beer market, according to unit head Dmitry Shpakov.
Bud has made significant gains in the Russian market becoming the country's third most popular beer last year. At the same time, American brews are currently struggling in their home market.
"Bud is a truly premium brand in Russia in terms of both pricing and user perception," Dmitry Shpakov, the head of the company's branch in Russia, told Bloomberg.
Bud has boosted its popularity among younger Russian beer drinkers. ABInbev managed to escape the impact of a weakening Russian currency by producing locally.
The company has been ramping up production at its factory near Moscow since 2010.
A bottle of Bud costs about 61 rubles ($0.87), that is less than half the price of ABInbev's imported Spaten brand, but still 30 percent higher than the brewer's bestselling brand Klinskoe.
"Several years ago, production of Klinskoe used to be several times higher than Bud in Russia," Shpakov said, adding that the brand has caught up since then and currently the difference is not that big.
Bud's growth owes much to increased sponsorship of sporting events after Russia eased advertising regulations for beer producers in 2015.
The brand is currently sponsoring the 2017 Football Confederation Cup and the 2018 FIFA World Cup in Russia.
READ MORE: Carlsberg profits down on weak sales in key Russian market

International brewers have suffered big losses in Russia in recent years amid Western sanctions, due to the falling ruble, declining economy and tougher regulations on alcohol consumption. Brewing output in the country has declined over 30 percent in the last eight years, according to Bloomberg estimates.
You can share this story on social media: