Carlsberg to stay committed to Russian beer market
Published time: 16 Mar, 2016 14:59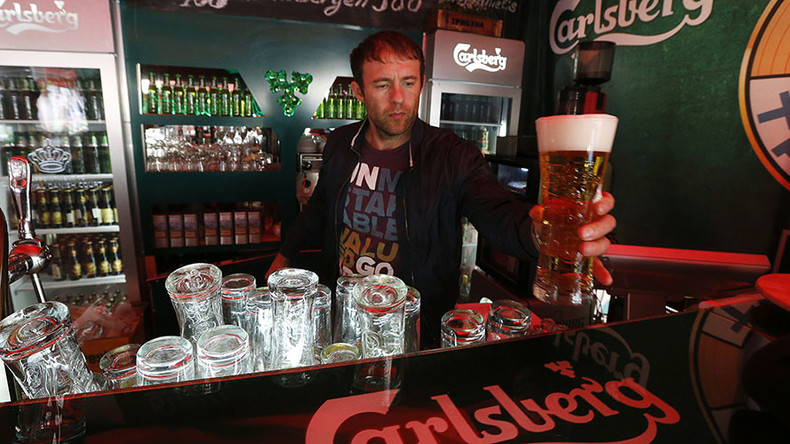 Danish brewer Carlsberg says it will stay in Russia as the company is committed to its largest single market despite the challenges. The decision is part of Carlsberg's new broad business strategy.
The company said it would work to improve sales in Russia and strengthen core brands Carlsberg, Tuborg and Baltika.
"Although Russia currently faces macroeconomic challenges, we believe that the market offers many opportunities," said Carlsberg CEO Cees't Hart. "We will navigate through the challenging times and ensure we are ready to capture the opportunities as they arise."
Russia is one of the world's largest beer markets and Carlsberg says its market share in the country is 38 percent.
In recent years the brewer has suffered big losses in Eastern Europe, particularly in Russia. That came on the back of Western sanctions, tougher regulations on alcohol consumption and the worsening economy.
Last year Carlsberg closed several Russian breweries due to poor earnings.
"Excelling in execution is fundamental to making the boat sail fast and in the right direction," said Carlsberg's CEO.
READ MORE: ​Carlsberg net loss deepens 34%, hit by Russian beer market
The company will also focus on growing in China, Vietnam and India where it plans to launch new products. The brewer intends to promote its line of non-alcoholic beer in both existing and new markets.
Carlsberg said it will deliver a dividend pay-out ratio of 50 percent, compared to 30 percent in 2015 as cash flow has been good.