Carlsberg profits down on weak sales in key Russian market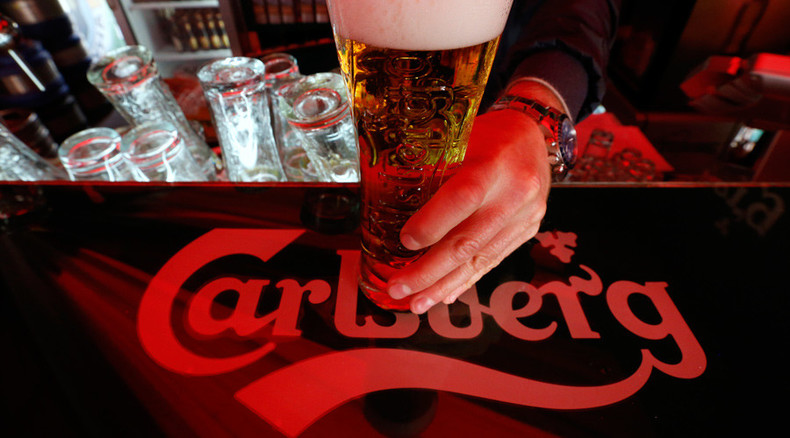 Second quarter earnings of Danish brewer Carlsberg plunged 19 percent due to poor performance in the Russian market which previously accounted for nearly half of the company's sales and profits.
The company's share price dropped 7 percent on Wednesday morning following the results.
"The first half of 2015 has been challenging for the group with weaker than expected results in Western Europe and market decline in Eastern Europe," Carlsberg Group CEO Cees 't Hart said in a company statement Wednesday.
Even the strong Asian performance won't be enough to offset the situation on the Western and Eastern European markets, according to the company.
Earnings before special items were 2.92 billion Danish kroner ($432 million), Carlsberg said, while analysts had estimated an average profit of 3.23 billion kroner.
READ MORE: ​Carlsberg net loss deepens 34%, hit by Russian beer market
The Russian beer market declined by 9 percent, according to the brewer, which is the biggest in Russia. Carlsberg's Russian market share in Q2 was 36.1 percent compared to 38.4 percent in the first quarter of the year. Volumes have suffered from tougher regulation, higher taxes and weaker economy, the company said.
The Russian ruble, which had been the world's best-performing currency at the beginning of 2015, plunged to a six-month low this month, following sliding oil prices and gloomy news from China.
"The macroeconomics in Russia are not good at this point in time," Chief Financial Officer Joern P. Jensen told reporters. "We have to make sure we make all the changes necessary, but we have no radical plans," such as closing more breweries, he added.
In January, Carlsberg closed two Russian breweries, which produced 15 percent of its beer in the country.
The world's fourth-largest brewer, Carlsberg cut its full-year profit forecast, saying 2015 profits will be lower than previously expected.