2D Trudeau ban: Canada halts cardboard cutouts of PM in US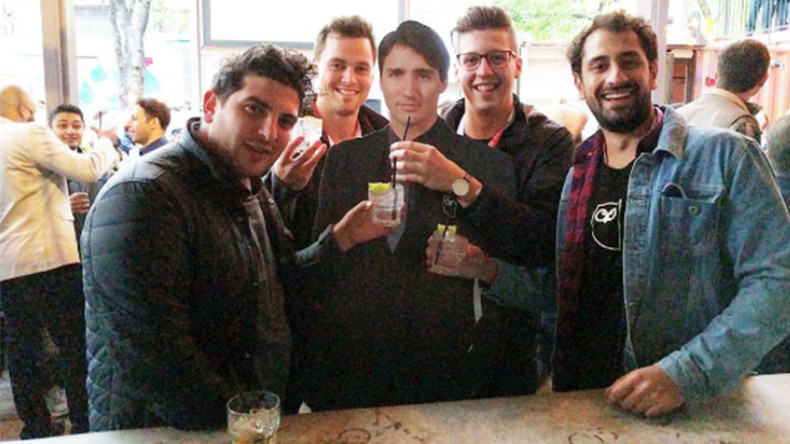 Canadian Prime Minister Justin Trudeau's popularity is so great, even cardboard versions of him have people rushing to pose for a selfie. But now, the two-dimensional Trudeaus are banned from Canadian diplomatic missions in the US.
The Trudeau replicas have popped up across the US, including at Canada Day celebrations and the Austin, Texas, art festival SXSW.
Canadian consulates and embassies have been told to stop using cardboard cutouts of Trudeau by Global Affairs Canada, a government body that manages the country's diplomatic and consular relations.
"We are aware of instances where our missions in the United States had decided to purchase and use these cutouts," spokesman Michael O'Shaughnessy told CBC. "The missions have been asked to no longer use these for their events."
Global Affairs didn't explain why the Trudeaus are a no-go. Many online expressed an interest in getting a Trudeau of their own, while others made jokes about the paper PM.
Strangely, the cardboard Trudeau use came to a head following a freedom of information request made by the opposition Conservative Party, which uncovered emails sent between consular and embassy staff.
It revealed the Washington, DC embassy ordered a Trudeau for 147 Canadian dollars (USD $110) and paid an extra $72.80 ($54 USD) for express delivery so that the cardboard Canadian would arrive in time for Canada Day last year.
"A life-size, two-dimensional cutout is probably a perfect metaphor for everything that Justin Trudeau represents," Conservative MP John Brassard said. "You've got the shallow facade, and yet there's very little in the way of depth or substance there."
The emails also reveal the Atlanta consulate's Trudeau cutout was the inspiration for the Washington one. When asked whether Atlanta had received permission from Ottowa, the Atlanta consul general said she asked but didn't receive a reply, adding, "But as added cover, the US embassy in Ottawa has one of the Obamas."