'Sesame Street' introduces autistic character days after Trump's budget threat (VIDEOS)
Published time: 20 Mar, 2017 17:59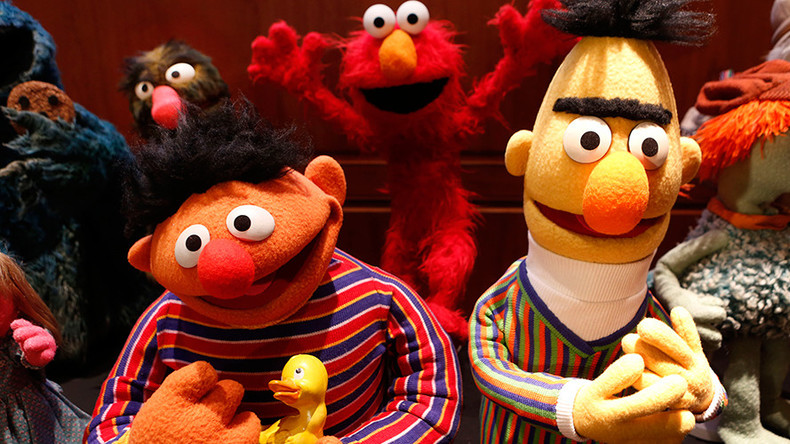 The hugely popular children's television series 'Sesame Street' has announced its newest character, a muppet with autism, just days after news of President Donald Trump's budget cut plans prompted concerns about the future of the show.
The show posted images on Twitter of its new character, Julia – an orange haired, rabbit-loving, autistic four year old, set to grace screens next month.
The latest addition to the 'Sesame Stree't family was introduced to viewers on CBS' '60 Minutes' on Sunday.
One of the show's writers, Christine Ferraro said: "I think the big discussion right at the start was, 'How do we do this? How do we talk about autism?'"
Julia's debut episode will show how autism can appear in social situations as she ignores Big Bird on their first meeting, causing him to believe she doesn't like him. However, the 'Sesame Street' crew explain to him that Julia has autism and sometimes does things differently.
"I would love her to be not 'Julia, the kid on Sesame Street who has autism', I would like her to be just Julia," Ferraro said.
The character was developed after years of consultation with families, organizations and experts within the autism community, Sesame Workshop's Senior Vice-President of US Social Impact Jeanette Betancourt said.
The news has been welcomed by many who hope the character will educate children on the condition.
Concerns over the future of 'Sesame Street' caused a furore online last week after President Trump announced plans to cut public broadcasting funding.
Sesame Workshop, the non-profit organization behind the kids' show, tweeted their support for PBS and CPB.
'Sesame Street' signed a five-year deal with HBO in 2015 after funding struggles. Under the deal, PBS reportedly pays a license fee that covers about 10 percent of the show's annual $40 million production cost. Episodes are aired on PBS nine months after they are run on HBO.