Czech zoo 'to dehorn rhinos' after poachers target animal enclosure in France (PHOTOS)
Published time: 17 Mar, 2017 18:19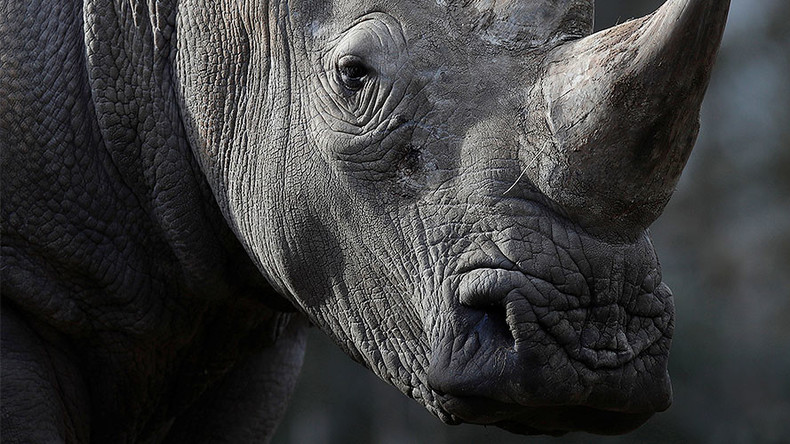 A Czech Republic zoo is reportedly set to cut off the horns of its rhinos, less than two weeks after poachers killed and mutilated one of the endangered species inside a zoo in northern France.
Dvur Kralove Zoo will remove the main natural defense of 18 rhinos in the park, 140km (88 miles) east of the capital Prague, reports the National Geographic.
READ MORE: French zoo killing: Poachers shoot 4yo rhino, cut horn with chainsaw in brazen attack outside Paris
Keepers at the zoo believe the measure – which involves putting the rhinos under general anesthesia – will be beneficial for the "safety" of the animals.
It comes 10 days after poachers broke into Thoiry Zoo, France, and killed a rare white rhinoceros for its horn. The four-year-old male named Vince was butchered after thieves broke into the animal's African Plains enclosure.
One horn was taken from the young rhino while another was partially cut, which according to police suggests the poachers may have been disturbed or hampered by faulty equipment.
Wildlife monitoring network Traffic says there is a "global threat" to rhinos because of the luxury status traditionally given to its horn.
"There is a huge global demand for rhinoceros horn, mainly for use as a status symbol by wealthy businessmen in Asia, particularly Vietnam," the group's website states. "International crime syndicates are targeting museums and other sites where rhinoceros horn is stored."
Dvur Kralove Zoo has a history of breeding rhinos and last year opened a new all-weather enclosure for the animals. RT.com has contacted the zoo for further comment.