'If spiders make you squeamish, don't press play': Man finds freaky arachnid nest (VIDEO)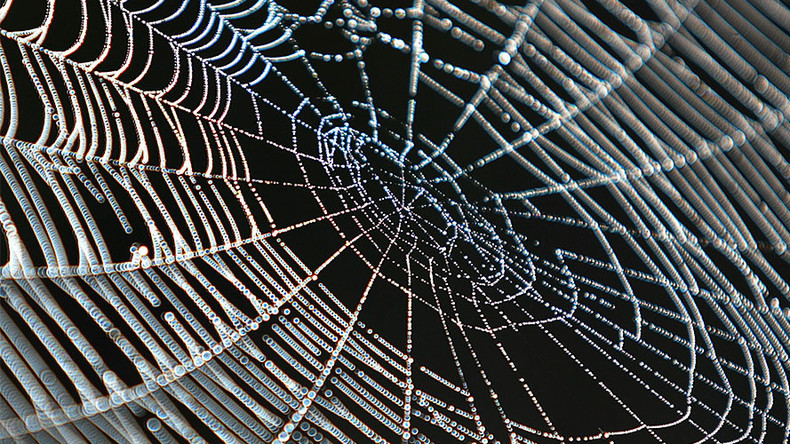 For most people the idea of a 100 baby spiders scuttling overhead in the dark while their gigantic mother looks on is the stuff of nightmares. Not for one pest controller though, who was in awe at the sight, even managing to blow the babies a kiss.
Noel Parminter, in Brisbane, Australia, came across the nest during a routine termite inspection. "If spiders make you squeamish, don't press play..you have been warned!!" he posted to Facebook along with the terrifying video.
The nest of recently hatched Huntsmans was found in the roof of a house by Parminter, who instead of running in fear calmly filmed the babies and their mother, who, he told News 7, was 20cm in diameter, a "lovely specimen" he claimed.
"They look more fierce than they are... Those spiders can be beneficial in the insect world because they keep the population down," he said, adding that the spiders aren't overly venomous to humans and are non-aggressive.
READ MORE: Male spiders engage in threesomes to avoid being eaten by female (PHOTOS)
Parminter claimed the homeowners also weren't too bothered by the spiders and were happy to leave them be.
"Omg, there's no way. I'd just burn the place down. Now I'll have nightmares," one comment on the video read – a sentiment echoed by many. Parminter dismissed their hysteria, asking them instead to call him.