Male spiders engage in threesomes to avoid being eaten by female (PHOTOS)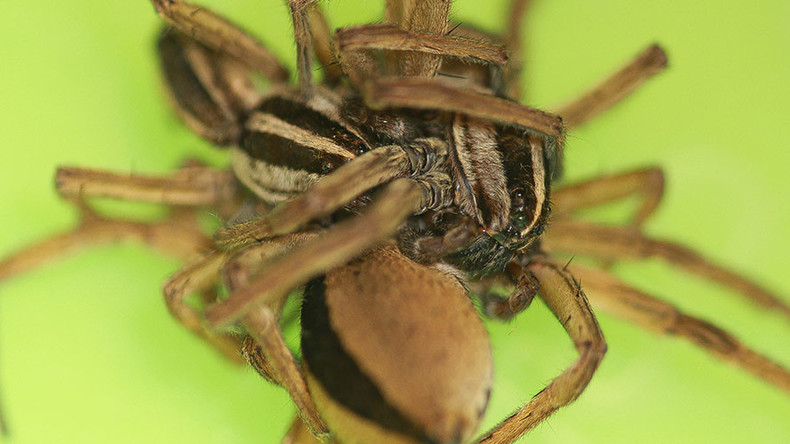 Spiders are much kinkier than previously thought after being observed engaging in threesomes. The arachnid behavior may not be due to sexual adventure though, instead using it as a mechanism to avoid being eaten by their partner.
Matthew Persons, a professor of biology and ecology at Susquehanna University in Selinsgrove, Pennsylvania, stumbled across spiders engaged in a threesome in his yard. He originally believed the entangled 24 legs to be a once-off but it was soon followed by another and another, with Parsons' yard proving a popular place for kinky spider hook-ups.
Parsons' findings will be published in the forthcoming Journal of Arachnology.
"Because they were in my yard, I scooped them up and brought them onto my dining room table and proceeded to take photos and document their positions for the next 4 hours," Parsons told Live Science. Eager to show the world what exactly a 24-legged sexual embrace looks like, Parsons shared the images with RT.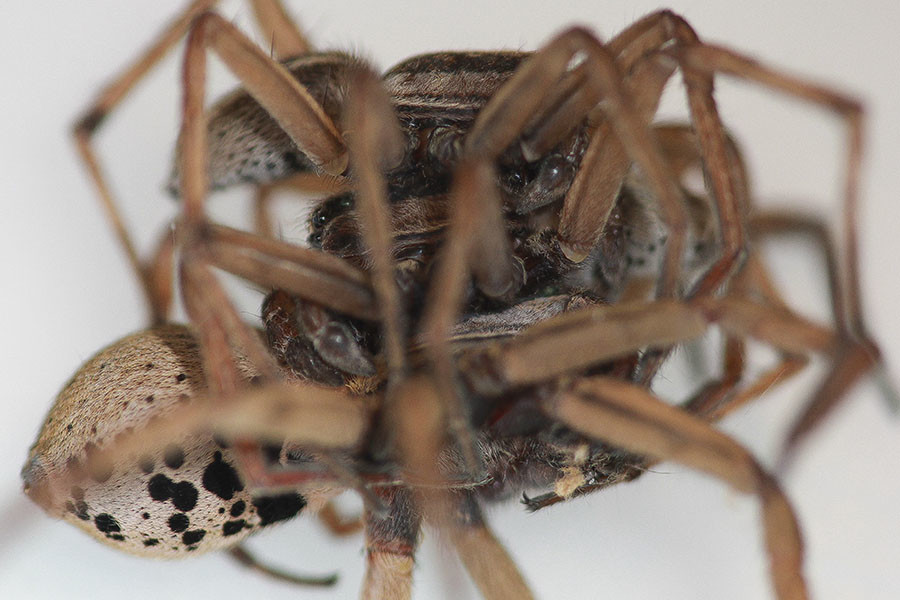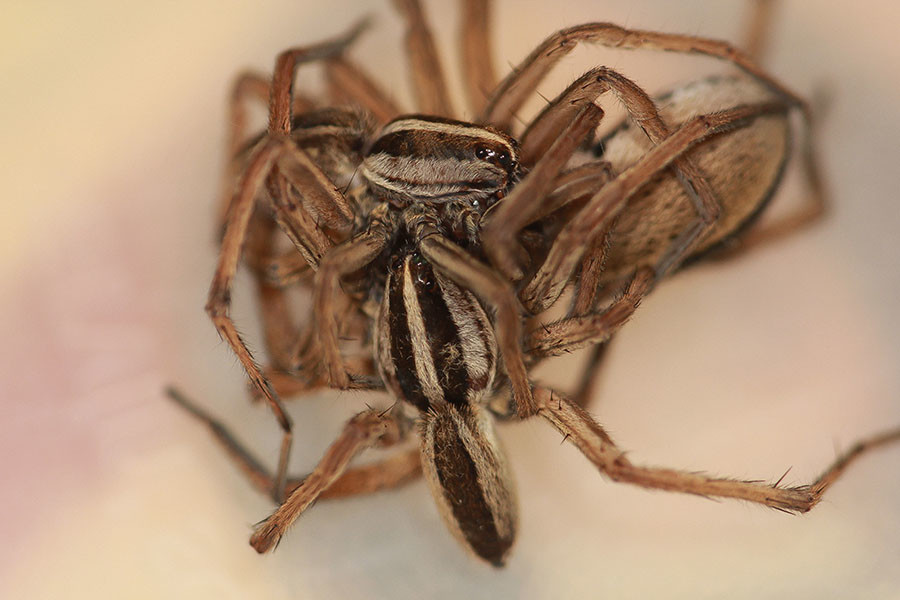 The spiders observed were wolf spiders with two males and one female involved in the threesomes. Parsons believes the males are using strength in numbers to avoid being eaten by the female.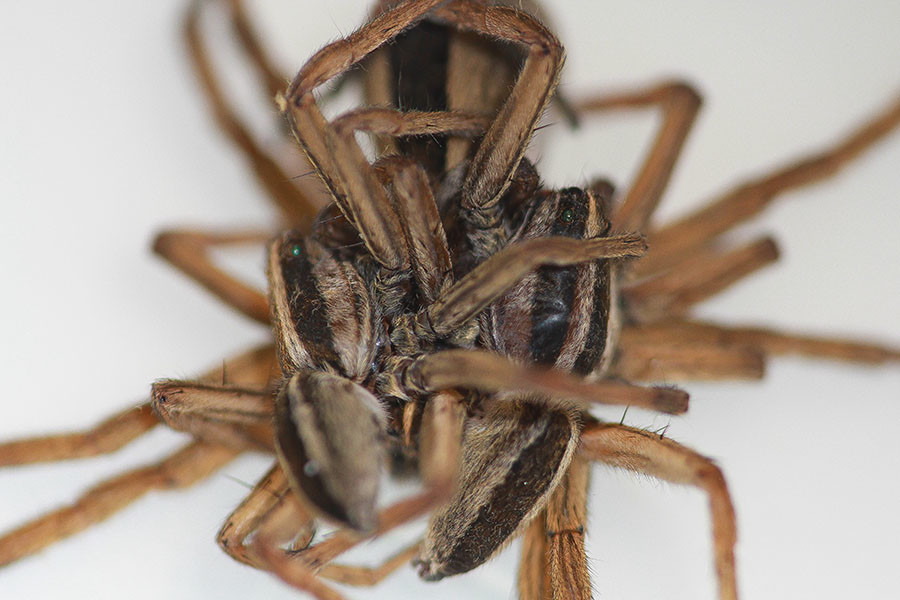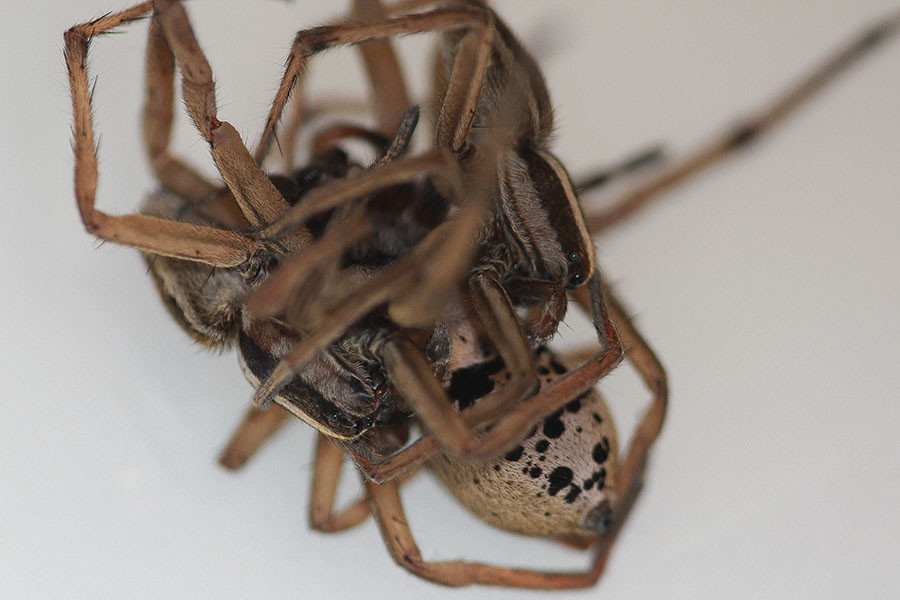 Male wolf spiders use a combination of visual display and vibratory communication to attract the female - and if she isn't impressed, she may devour the male. However, if a male lacking confidence stumbles across one which has impressed the female, he can join in the fun without the risk of disappointing the female.
Conveniently, the female wolf spider comes equipped with paired reproductive organs.
Speaking to RT, Parsons said the sight he stumbled upon wasn't as uncomfortable as discovering a female spider cannibalizing a male: "I've seen females eating more than one male at a time in the field. This means the female can kill another male even while she is eating. As a male, that makes me a little uncomfortable."
"I've seen males have their pedipalps (genitalia) break off while mating with a female," he added. "That also makes me a little uncomfortable."
Threesomes aren't always fun for the arachnids, though. Parsons said he observed "sparring, missed insertions, attempts at insertions into the other male's venter [underside] and attempts to displace the other male during insemination." On one occasion a spider even lost a leg. It's not clear if the female or the male was responsible.