Extraordinary hybrid galaxy captured by NASA's Hubble (PHOTO)
Published time: 6 Mar, 2017 00:53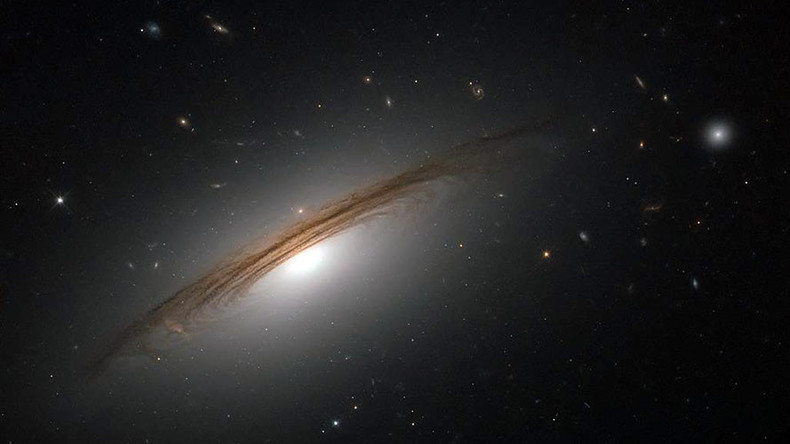 NASA's Hubble Space Telescope has captured hybrid galaxy UGC 12591's spectacular size and structure in its latest detailed high-quality image.
UGC 12591 has the characteristics of both a lenticular and spiral galaxy. It is four times bigger than the Milky Way and its spirals rotate at speeds of over 1.1 million miles an hour.
Located 400 million light-years from Earth, UGC 12591 is part of one of the largest structures in the universe, the Perseus-Pisces Supercluster, which stretches for hundreds of lightyears, spanning 40 degrees of the winter sky in the northern hemisphere.
Astronomers are studying UGC 12591 to determine whether it was formed by colliding with another galaxy or whether it developed slowly over time.