'You brought the fleas in the first place': Senator in hot water for migrant comment (VIDEO)
Published time: 28 Feb, 2017 19:18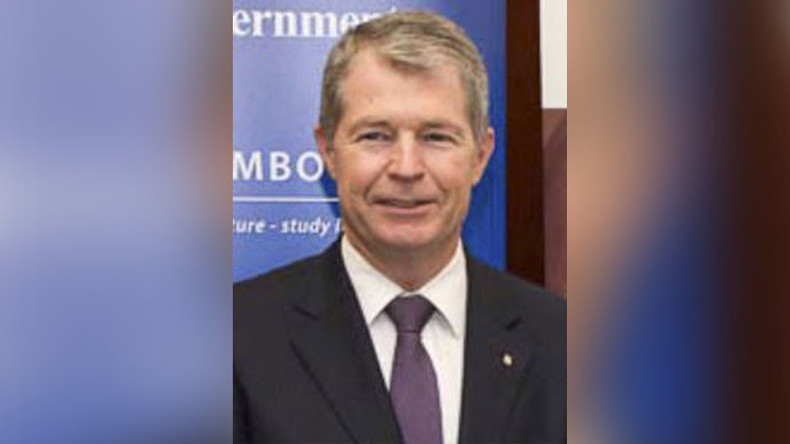 An Australian senator has apologized after appearing to refer to asylum seekers as fleas during a parliamentary hearing. David Fawcett claimed the words were taken out of context and were intended as a metaphor.
Addressing a member of the opposition Labor Party during a debate on asylum seekers on Monday, Fawcett said: "I just do question the ethics of nitpicking when your particular group perhaps brought the fleas in the first place."
The remark was met with a "hear hear" from at least one unknown senator before fellow Liberal Ian McDonald congratulated Fawcett for his words saying "nicely put."
Appalling comments of Liberal Senator David Fawcett comparing Asylum Seekers to fleas.Such dehumanisation is appalling & should be censored

— David Fabbro (@dfabbr) February 27, 2017
Following a short break, Fawcett told parliament that his words had been "taken somewhat out of context by the media," reported 9news. He did not initially apologize for the comments instead claiming the words were a "figure of speech" to describe the Labor Party.
"The metaphor was that if they were nitpicking they were responsible for the cause of that irritation," he said. "It is certainly not intended to apply to people who are refugees."
He later apologized following a phone call with Phil Glendenning, the president of the Refugee Council of Australia.
"He has outlined how the words I spoke earlier today have been taken, and the deep hurt that this has caused across the network of communities that his council represents... consequently I sincerely apologise."
Fawcett's ruling Liberal Party and the Labor Party both support the offshore detention centers used by Australia to house asylum seekers.
A report from Amnesty International last year heavily criticized the centers, saying "refugees' severe mental anguish, the intentional nature of the system, and the fact that the goal of offshore processing is to intimidate or coerce people to achieve a specific outcome – amounts to torture."
READ MORE: Australian asylum system 'explicitly designed to inflict damage, amounts to torture' – Amnesty