Bunga Bunga for lunch? Berlusconi puts himself on charity auction's menu (POLL)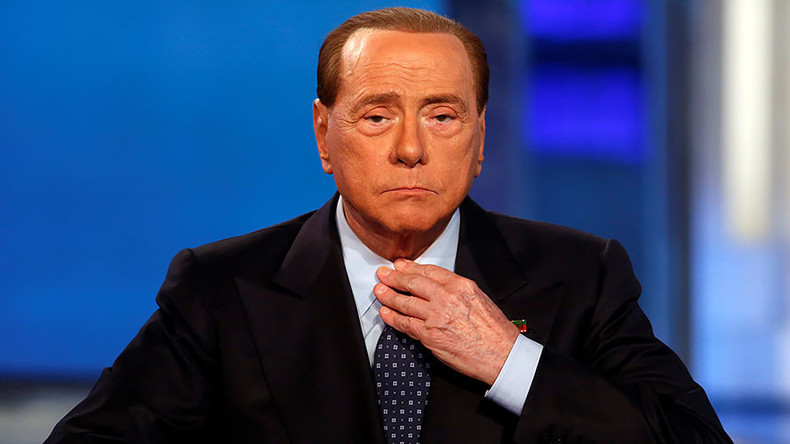 Silvio Berlusconi is asking people to pay for the pleasure of his company as part of a charity auction for victims of last year's earthquakes in central Italy. The top bidder will win a lunch date with the ebullient former prime minister.
The auction is being organized by the Italian Red Cross and Charity Stars, who said Berlusconi was "considered a genius of communication" and "a pillar of social life and business for our country." Bidders have until March 16 to be in with a chance of winning the lunch date, with the highest bid currently $25,200.
In a Facebook post, the outspoken 80-year-old billionaire and politician said he was taking part in the auction "in support of the people devastated by the earthquake in Abruzzo" and hoped the winning bid was high support the Red Cross.
Berlusconi currently has plenty of time to take lunch after he was banned from running for office following a 2013 tax fraud conviction. His is currently appealing the decision in the European Court of Human Rights in the hope of running in the country's next elections with his Forza Italia party.
Lunches haven't seen the same fame for Berlusconi as his dinner celebrations, nicknamed "Bunga Bunga" parties. A 2013 trial heard allegations of sex parties disguised as dinner parties held by the then-prime minister which were reportedly frequented by prostitutes.
Tell us what you think. Would you bid on Berlusconi?
You can share this story on social media: