Guide to counter child masturbation pulled from shelves following uproar
Published time: 21 Feb, 2017 19:36
Edited time: 21 Feb, 2017 20:05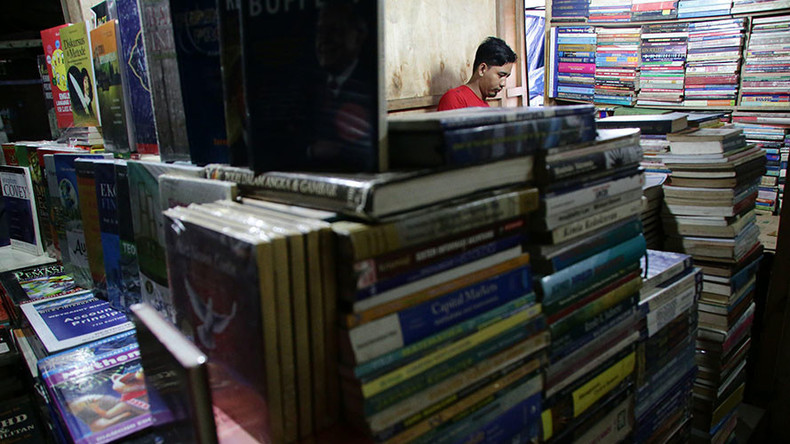 A controversial book that teaches children about the dangers of masturbation has been pulled from shelves by the Indonesian government.
The book 'I Learn to Control Myself' by Fifa Chakra is aimed at parents who want help explaining to children "the importance of protecting themselves" against sexual abuse, according to an Instagram statement from the publishers.
"A basic knowledge of sex is important to note since early childhood," the statement from publisher Tiga Serangkai reads. The post adds that it is a common part of child development for kids to play with their genitals, without the intent of sexual gratification.
However, the statement continues, parents worry that as the child gets older, the habit may evolve into masturbation.
READ MORE: Condoms seized by Indonesian cops in Valentine's Day crackdown
The book, they say, is intended to act as a medium between parent and child to broach the subject of masturbation and to teach children that playing with their genitals is "inappropriate" and may carry "health risks".
The company said it withdrew the book from general circulation in December 2016, shortly after it was published, after they realized society "may not be ready to receive sexual education from an early age".
The public backlash began soon after the book appeared for sale online. The publisher is asking people who still have copies to send to them back to the publishing house to receive a replacement or refund.
"I cross my legs firmly on a roll. Idly, I move my body up and down Oh, it was great fun too. My heart was pounding, but I'm happy," reads one page.
In another, an animated child says: "I found a new play for fun. Sometimes, I put my hand inside my pants. I repeat, again and again."
READ MORE: 200,000 Muslims rally in Indonesia to protest against 'blaspheming' Christian governor
Indonesia, which has a majority Muslim population, has deemed the book inappropriate for minors following an investigation by the Child Protection Commission (KPAI). The government has reportedly asked the Ministry of Education and Culture to "take action against children who have read the book".
Chakra has written several educational books for children and said on social media that she is saddened that the book's pages are being posted online and read out of context.
The book's contents were "intensely discussed" with her editor and she insisted the true intention of the book was to educate children on how to protect themselves from physical abuse.