Steel roof ripped clean off building by powerful winds in China (VIDEO)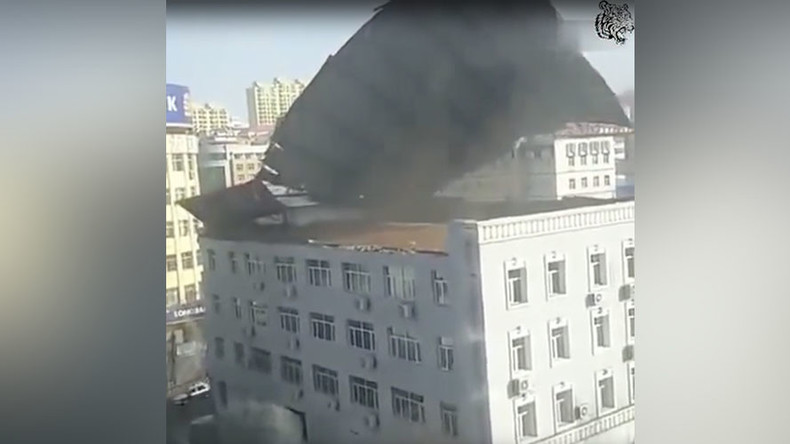 Either the wind is too strong or roofs are too weak, but something's gotta give in China. This time it seems the wind came out on top, after a huge roof was filmed coming away from a building in its entirety.
A blue warning for strong winds was issued in Shuangyashan, a city in the northeastern province of Heilongjiang, last Thursday, reports the People's Daily.
The alert warned residents to close doors and windows, and even recommended against riding bicycles in the adverse conditions.
Shortly after the alert, a steel roof of a bank was filmed from multiple angles as it was completely blown off a building.
Footage captured it flipping over and crashing to the ground below, landing on a busy road.
READ MORE: China wants to make it rain over an area bigger than Britain and France
No injuries were reported in the incident, however several streetlights and cars received extensive damage, according to local reports.
This isn't the first time Chinese construction has lost the fight against the elements.
Several roofs caused major damage in Harbin, another city in the Heilongjiang province, after they came apart during strong winds in April, 2016.