China wants to make it rain over an area bigger than Britain and France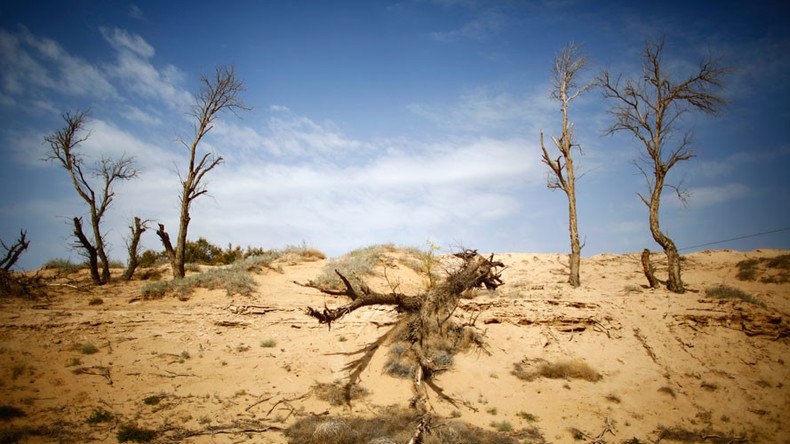 An artificial rain project costing 1.15 billion yuan ($168 million) has been approved by China's top economic planning agency for the country's dry northwestern provinces; the South China Morning Post reported.
The project is part of a government program to modify the weather and will take three years. It comes as China's Meteorological Administration found that with the proposed investment, rainfall and snow could rise in a 960,000 sq km area which is 10 percent of the country, and more than one-and-a-half times the size of France.
The money will cover the purchase of four new planes, the upgrade of eight existing aircraft, the development of 897 rocket launch devices and connection of 1,856 devices to digital control systems.
The rainmaking project is expected to help with "ecological security, water resource allocation, drought-fighting and forest fire prevention" in provinces plagued by water shortages, according to He Shengcun, an official at the Qinghai provincial government's "weather influencing" office.
China's northwestern provinces — Gansu, Qinghai, Shaanxi, Ningxia and Xinjiang — are large desert areas, experiencing little rain. It is typically hot and dry during summer and severely cold in winter.
Shengcun told the China News Service that artificial rainfall enhancement had increased precipitation by 55 billion cubic meters from 2006 to 2016, equivalent to about 150 percent of water contained in the Three Gorges reservoir. The Three Gorges is a hydroelectric dam in China, with the world's largest power station with a capacity of 22,500 MW.
Traditionally, rainmaking process or "cloud-seeding" means rocket-launching chemicals into clouds which accelerate the creation of ice crystals that eventually become rain. China also uses military aircraft for those purposes.
Rainmaking is also a popular way to "clean up" air in China where heavy smog is a big problem for many cities.
The practice of weather modification has become more frequent across the country in recent years, including for major public events. In 2008, China launched over 1,100 rockets containing silver iodide into Beijing's skies before the Olympics opening ceremony to disperse clouds and keep the Olympics rain-free.
Beijing has a "development plan" for weather modification until 2020.
You can share this story on social media: