Beijing to shut down 2,500 polluting firms to tackle smog crisis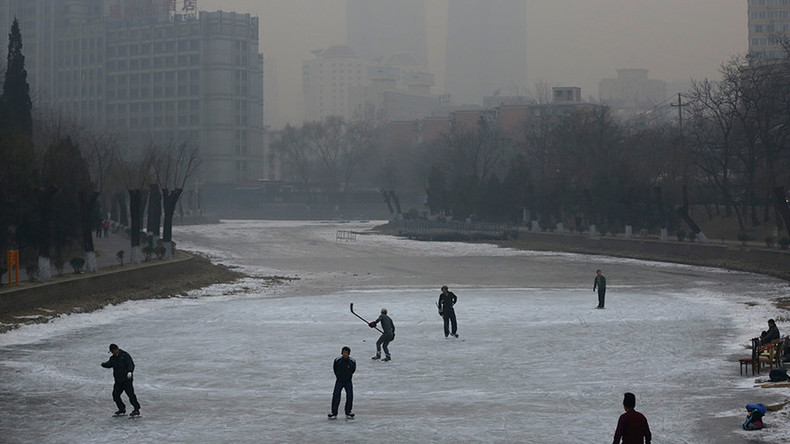 Chinese authorities will shut down 2,500 small firms in Beijing as part of an environmental protection effort aimed at restoring the ecological balance in a city that has plunged into a dire smog crisis.
Beijing authorities will oblige four districts, Fengtai, Fangshan, Tongzhou and Daxing, to close 2,500 small businesses over pollution concerns by the end of the year, the Xinhua news agency cited an the municipal government's statement. Meanwhile, the rest of the city is to complete the same task by the end of 2017.
In recent years China's capital has seen a significant fall in the number of sources of heavy pollution, but the number of small enterprises, such as restaurants, hotels, car workshops and bathhouses has grown and they keep damaging the city's ecology, an unnamed official was quoted by the Chinese news agency as saying on Friday.
All small polluters consigned to be closed are to be thoroughly checked to confirm their status as an environmental hazard, Beijing's vice mayor Li Shixiang has ordered.
Beijing is planning to transfer about 600,000 households to clean energy from coal by 2020. Meanwhile, six of Beijing's downtown districts plan to give up coal use over the next two years. According to the government's plan, coal consumption is going to be reduced by 500,000 tons in 2016, while all facilities using coal as fuel material will be eliminated in five years.
China is the top carbon emitter in the world, according to the EDGAR database created by European Commission and Netherlands Environmental Assessment Agency. The country depends on coal for more than 60 percent of its power.
Recently unveiled data by the Beijing Municipal Environmental Monitoring Center (BMEMC) shows that the average figure of PM2.5 – small, inhalable particles that can build up inside the lungs – was 81 micrograms per cubic meter in 2015. The figure is less by 6 percent than in 2014. The number, however, still exceeds the national standard.
A red pollution alert issued by the authorities at the end of 2015, its most severe smog warning, has spurred criticism about the government's ability to tackle the issue.
You can share this story on social media: