Canadian canned fresh air 'instantly sells out' in China amid pollution horror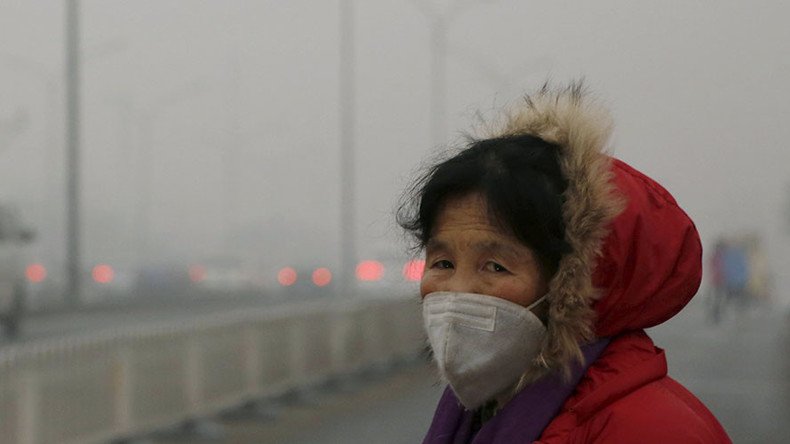 Sales of a Canadian company that specializes in canned fresh air have gone through the roof in China as Beijing issued its first pollution red alert.
It is officially the worst the air has ever been in Beijing, with PM2.5 particles measuring over 900 micrograms per cubic meter. The World Health Organization considers 25 micrograms per cubic meter to be a safe level.
READ MORE Red alert! Beijing issues highest possible smog warning for very first time
Vitality Air from Alberta have been in business for just over a year and are now actively penetrating the Chinese market.

Harrison Wang, the company's China representative, told MailOnline that they had to act fast:
"It's been a pretty wild ride for us as we only started to market the product a month and a half ago.
We got the website up and running, then put Vitality Air on Taobao – a Chinese website similar to eBay for online shopping – and we sold out almost instantly."
The cans sell for up to CA $46, a little more than US$30, according to the company's website.
The first shipment of 500 bottles of air has already sold out and now the company is flooded with offers for distribution and other business proposals.
Research conducted by Jos Lelieveld, a chemist at Germany's Max Planck Institute, estimated that 1.4 million people in China die prematurely each year due to the country's pollution.
Authorities have ordered certain industrial companies to stop or limit production during the red alert. Primary schools and kindergartens have been urged to cancel classes.
People have been advised to avoid outdoor activity, and to use public transportation if they must travel. Traffic restrictions have been placed on certain types of vehicles, and cars have been limited to driving every other day, depending on the last number of their license plate.
You can share this story on social media: