Amuse Bouche: Mistaken identity sees small French cafe awarded Michelin star
Published time: 19 Feb, 2017 20:50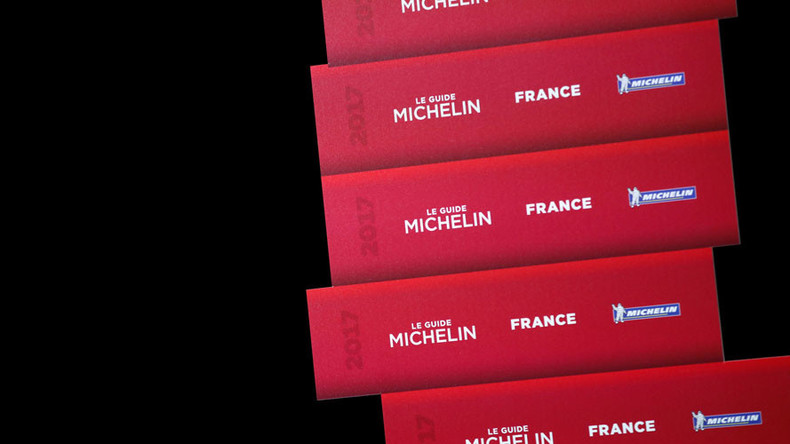 A humble workmen's café in the French city of Bourges was swamped with customers and TV crews after mistakenly being awarded the prestigious Michelin star for excellence.
Le Bouche à Oreille in central France is a perfectly acceptable working class establishment, where a tasty homemade lasagna or beef bourguignon will set customers back a very reasonable ten euro.
However, the people at the Michelin star guide, who have been awarding the coveted stars for excellence in the restaurant industry for more than a century, confused the small diner with the considerably more upmarket Le Bouche à Oreille located 190km (118 miles) away near Paris, which boasts a menu of lobster, veal and champagne.
READ MORE: 'Prestigious, but too much trouble': Spanish restaurant gives up Michelin star
Véronique Jacquet, proprietor of the falsey crowned café, said she had a loyal clientele of local tradesmen before accidentally receiving the culinary award. "Suddenly, we were rushed off our feet," she said. "Reporters were coming in and then my son phoned me from Paris, where he lives. He almost died laughing."
The Michelin Guide told Le Parisien they were "sorry to have misled our customers" and, after a week-long delay, amended the listing on their website. The head chef of the Parisian Le Bouche à Oreille, Aymeric Dreux, phoned his Bourges counterpart upon hearing the amusing news and "had a good laugh about it" with Jacquet.
The mistaken award caused a stir on social media, however, racking up over 1440 comments on Reddit, with some questioning which restaurant was truly deserving of the award.
"See, that's the problem. Apparently if she put calf's heart into her cooking instead of her own, she would have a Michelin star," wrote one netizen, while another asked if the cafe's newfound fame had "hipsters convinced that the €10 lasagna was truly amazing."