'Prestigious, but too much trouble': Spanish restaurant gives up Michelin star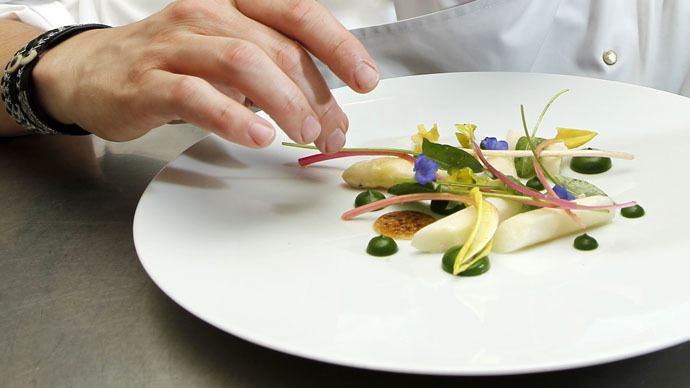 Casa Julio, a restaurant in a small Spanish town on the border between Valencia and Alicante, has announced that it is renouncing its Michelin star to save money, after being in the prestigious culinary guide for four years.
Despite the decision, fourth-generation owner Julio Biosca says he respects the guide's work.
"The inspectors work really well… It is because of the respect that I have for the guide that I preferred to leave it," Spanish newspaper El Pais quoted him as saying.
He added that the issue isn't with the publication, but the paraphernalia "generated" around the Michelin star.
"When everyone is telling you you're the best, when you don't get your second Michelin star, you're pissed off."
The restaurant, which was founded in the 1940s, got its Michelin star in mid-2000s, leading to its portions becoming smaller, and the prices higher – something that wasn't appreciated by the locals. Biosca says the owners only meant well.
"We were looking for something new, based on traditional cuisine."
However the audience does not always accept those changes, Biosca said, and his customers were not happy with smaller portions and different dishes that did not fit with the Mediterranean cuisine of his lifelong customers.
However, it's not easy to return your Michelin star, as it turned out.
Biosca wrote to Michelin in 2013, but his restaurant still was featured in the 2014 edition. The owner was only able to renounce his star for 2015.
Casa Julio is not the first to have given up the Michelin star.
A decade ago, French chef Alain Senderens gave up his three stars, stating that certain peculiarities of haute cuisine are "all about the theater" and have "little to do with real life." This year, Belgian chef Dhooghe Fredrick said he preferred to be free "to serve a roast chicken, they tell me that this type of dish is not worthy of a star restaurant."
In the movies, too, Michelin stars can be a bit of burden. In the comedy animation "Ratatouille," a famous restaurant loses its Michelin stars after a rat takes over the cooking from the restaurant's TV chef founder, Chef Gusteau, and creates a sensation with ratatouille, a "peasant dish." Staff, customers and leading food critic Anton Ego are much happier when the rat leaves, and starts his own restaurant under the name "Ratatouille."
Back in the real restaurant market, experts agree that getting a Michelin star generally means more loss than profit.
Pascal Remy, an ex-inspector for the Michelin Guides, told The Local that whoever receives this distinction "will need more money."
"Everything you earn from new clients, you will reinvest," he added.