That's bananas: Italians blast Starbucks-backed tree-planting project outside Milan Duomo (POLL)
Published time: 17 Feb, 2017 13:10
Edited time: 11 Apr, 2018 12:57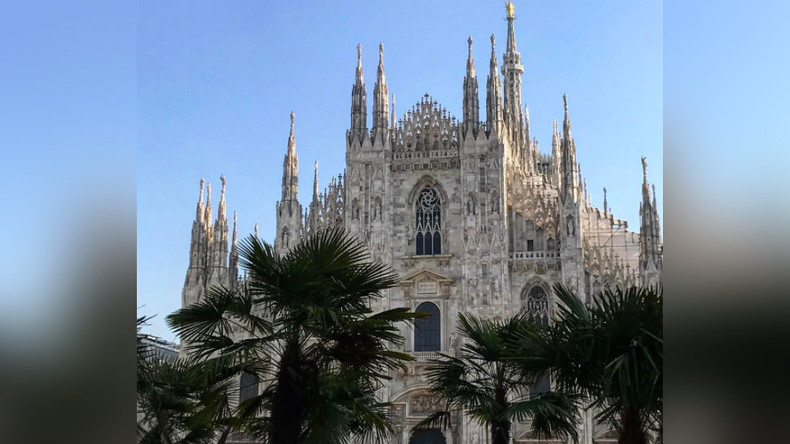 A palm tree project backed by coffee giant Starbucks outside Milan's Duomo cathedral has caused outrage amongst Italians who have branded it an eyesore and criticized the introduction of a non-native species.
The grove of 42 palm trees planted in the city's 14th century piazza has been described as a "folly" and disrespectful to the historical area, while some have also raised concerns over Starbucks' role in the project.
The coffee franchise plans to open between 200 and 300 stores in the coffee-loving nation renowned for its suspicion of big brands seen as misrepresenting its traditional customs and cuisine
The species of trees chosen for the project are capable of handling chilly weather, similar to ones used in Canada. Some 50 banana trees are planned for the grove in the near future.
"It works perfectly with the Cathedral and enhances the space," architect behind the project Marco Bay told La Republica.
Despite the trees not being native to the area, supporters of the project have pointed out that palm trees were previously in the piazza in the 19th century after aristocats brought them into the country as a novelty.
This historical point was, however, lost on Matteo Salvini, the leader of Italy's largest right-wing party, the Northern League.
"Palms and bananas in Piazza Duomo! All we need now are camels and monkeys and we will really have Africa in Italy," Salvini said.
Architect Paolo Pejrone described it the trees as "kitsch" and out of place in Milan, claiming the trees "are not part of the past and even the future."
"Piazza Duomo is a notoriously empty place, a mineral space that should be respected," Pejrone added. He said the trees were exotic for "their own sake" and not suited to Milan's harsh winter climates.
Tell us what you think, are you a fan of the trees in the piazza?