Assange activates personal Twitter account, answers death rumors with Mark Twain quote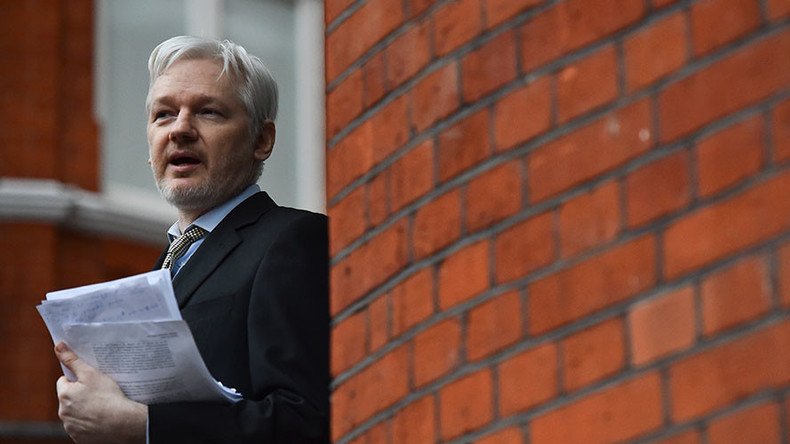 WikiLeaks founder Julian Assange has activated his personal account on Twitter and silenced rumors of his death with a quote often attributed to the American author Mark Twain.
"Rumors of my death have been greatly exaggerated (in a curious plot)," Assange tweeted on the 140 character site.
READ MORE: 'Restore my liberty': Assange hits out at UK & Sweden over embassy confinement
The message is a paraphrasing of a quote sometimes attributed to the American writer and humorist, Mark Twain. Although, debate still rages over whether Twain actually ever said or wrote the quip on hearing of his false demise.
In his Twitter bio, Assange describes himself as a "publisher" and "refugee" who is "picking the lock to the chain that enslaves mankind - ignorance."
WikiLeaks has since confirmed the @julianassange handle is genuine with a post of its own.
Assange's role at the helm of whistleblowing site WikiLeaks routinely results in bogus reports of his death circulating online.
However, these rumors reached frenzied proportions when his access to the internet was intentionally severed in the Ecuadorian Embassy in London where he has been living since 2012.
This has forced WikiLeaks to issue a statement asking for ways they could prove he was alive and well.
READ MORE: 'Proof of Life': WikiLeaks asks internet for best way to debunk Assange death rumors (POLL)
Last October, it emerged that Assange's internet link had intentionally been cut off by Ecuadorian authorities.
The internet blackout came at the height of WikiLeaks' release of the hacked emails of Hillary Clinton's campaign chair John Podesta.
Although WikiLeaks has previously moved to allay fears of Assange's death, the man himself is putting sensational hearsay to bed with a message from what appears to be the Australian's new Twitter account.
You can share this story on social media: