Like child in a womb: Stress-relieving adult wrapping fast becoming trend in Japan (VIDEO)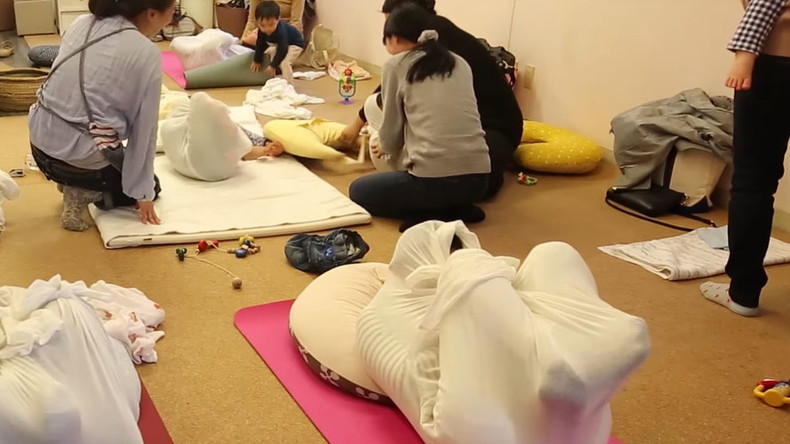 A treatment known as Otonamaki, or 'adult wrapping,' has been catching on in Japan for improving stiffness and problems with posture.
It was introduced in 2015 by Japanese midwife Nobuko Watanabe as an alternative form of massage for alleviating stress and physical problems.
Each session lasts 20 minutes and costs just under $30.
If all of this makes you think about babies, there's a reason: the practice originates from the practice of Ohinamaki, in which babies are wrapped in cloth to aid in their physical development.
"It takes 10 months from birth for babies to start walking, so by making them remain in the same posture, the circulation of their nerves can be improved," midwife and nurse Naomi Ikeda, who runs an Otonamaki business, told Ruptly video news agency.
Ohinamaki first appeared as an alternative way of wrapping babies so they wouldn't feel claustrophobic; it resembles the position of a child in the mother's womb.
"Babies also have stiff shoulders. If they grow up with hard shoulders then, as people who attend also said, kids might have problems such as they can't use chopsticks well or can't throw balls smoothly," Naomi Ikeda explained.
The practice is not considered physical therapy, but is more like massage.
You can share this story on social media: