Fortune teller ordered to pay nearly $1MN to client she forced into sex trade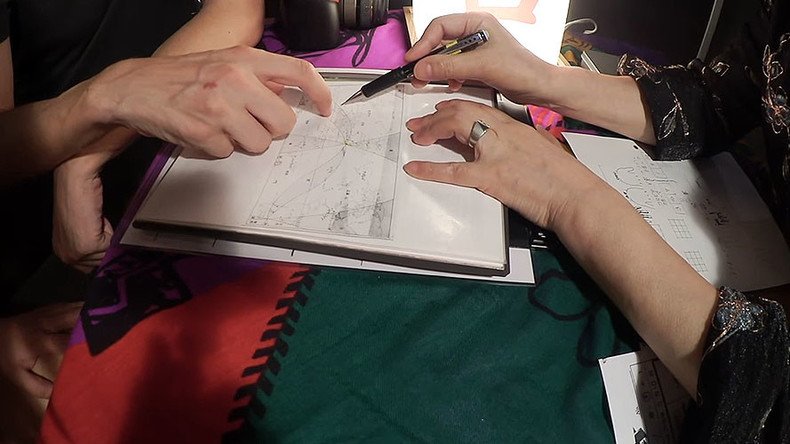 A fortune teller in Japan has been found guilty of forcing a woman into prostitution by controlling her mind. A Tokyo District Court ordered the seer to pay $815,000 worth of damages to the victim.
Tokyo's Judge Sotaro Tomuro ruled earlier this week that a woman psychic was able to control the mind of another female forcing her to work in the sex industry. Working as a prostitute the victim was forced to surrender over 100 million yen ($815,000) to the clairvoyant, local media reported.
The story began unfolding in 2008 when the victim started consulting with the fortuneteller over the phone to deal with divorce issues.
Over time the conversations grew more frequent and the victim, who by this time had so much faith in the oracle, moved into an apartment run by the fortuneteller. That same year, in 2011, the victim started working in a brothel until leaving the trade in 2013.
During the trial, where the plaintiff sought 100 million yen worth in damages, the woman claimed that once she moved into the apartment the fortune-teller started to "mind-control me" by saying things like:
"'You can't make sound judgments because of marijuana you smoked in the past. You must do as I say,' and 'If you do as I say, things will go well with the man you like,'" the Tokyo Reporter reported quoting case material. "I was ordered to work at a brothel, and was also told to provide back-room services, such as 'honban,'" the victim said, using the term that refers to actual sexual intercourse. "I handed over all my money. I gave over 100 million yen."
The defense team for the fortune teller claimed that her so-called client was "bad with money," and that she would mishandle it by eating "14 persons' worth of food in one sitting."
The seer claimed that she did not control the mind of the victim and that 100 million yen received from the brothel worker were "unpaid fortunetelling fees."
READ MORE: 'Google fortune-telling website' set up to raise refugee awareness
After hearing arguments, the Judge on Wednesday ruled that the fortune teller had "instilled fear into the heart of the woman by making her believe she was carrying tremendous debt."
Judge Tomuro also said that the fortuneteller "controlled her [ the victim] as she wished" and "forced" her to surrender large sums of money to her.
"The woman had fallen into a state where her personality was essentially lost," Judge Tomuro said, awarding the victim the full amount sought in damages.
You can share this story on social media: