Trumpster strikes again: Mark Hamill's Joker reads Trump twitter rant at Meryl Streep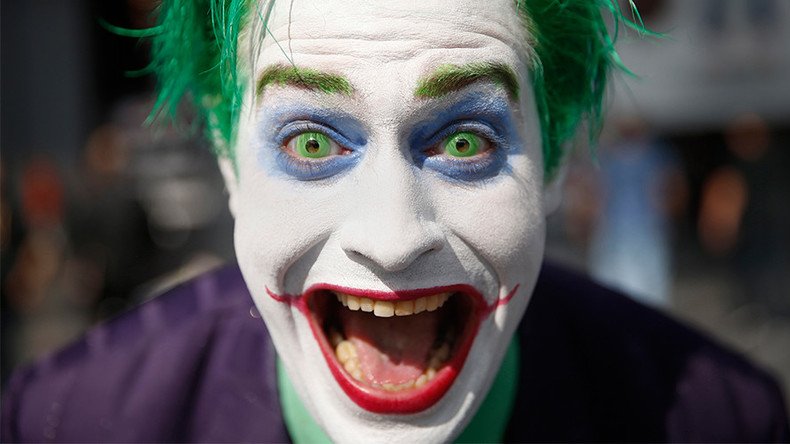 Mark Hamill continues to troll Donald Trump as 'The Trumpster,' his Joker-voiced supervillain, this time reading the president elect's tweets about actress Meryl Streep.
Hamill debuted The Trumpster last week when he first read Trump tweets as the Batman villain The Joker, who the veteran actor voices in movies, cartoons and video games.
On Saturday, The Trumpster returned, this time sharing audio of himself reading the president elect's volley of Tweets aimed at "overrated" actress Meryl Streep who was critical of him in her Golden Globes speech.
READ MORE: Mark Hamill's creepy reimagining of Donald Trump is sure to freak you out (AUDIO)
"Meryl Streep, one of the most overrated actresses in Hollywood, doesn't know me but attacked last night at the Golden Globes," the Trumpster quotes.
"She is a Hillary flunky who lost big. For the hundredth time, I never mocked a disabled reporter, would never do that but simply showed him grovelling when he totally took a 16-year-old story he had written in order to make me look bad. Just more very dishonest media."

Listen to the audio here:
Hamill isn't the only actor to put his own spin on Trump's tweets.

Voice over artist Billy West, who plays the inept Captain Zapp Brannigan in Futurama, has been doing Zapp readings of Trump tweets for months now. He even suggested on Twitter that he and Hamill could team up to do a double impersonation of the president elect. While English actor and comedian Peter Serafinowicz has spawned the popular "Sassy Trump" skits.
You can share this story on social media: