Mark Hamill's creepy reimagining of Donald Trump is sure to freak you out (AUDIO)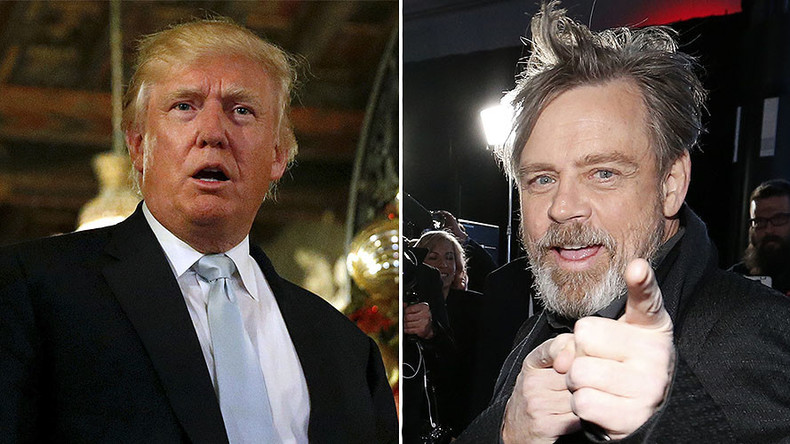 Donald Trump's opponents may see him as a villain but it now has a whole new meaning after actor Mark Hamill channeled his inner Joker to read a tweet from the president-elect in what makes for an incredibly creepy listen.
Calling it "The Trumpster," Hamill recorded Trump's New Year's Eve tweet in which he wished his "many enemies and those who have fought me and lost so badly" a happy new year.
Hamill turned Trump's 137 character message into something that wouldn't sound out of place coming from Batman's nemesis. As well as sounding ominous, it has proved quite popular having clocked up over 19,000 retweets since being posted on Saturday.
While best-known for playing Luke Skywalker in the Star Wars franchise, the Joker isn't new to Hamill, as he previously voiced the character in both the video game 'Batman: Arkham Knight' and 'Batman: The Animated Series.'
It seems Hamill was inspired by comedian Matt Oswalt, who on two occasions has compared Trump to the Joker. On December 31, Oswalt suggested that Trump's NYE message sounded "like something the Joker would say right before releasing a swarm of killer bees into Gotham."
Then, on Friday, Oswalt said he had had a "billion dollar idea"; That being "an App that you can feed every Trump tweet into that plays it back in @HamillHimself [Mark Hamill] Joker voice."
A number of hours later, Hamill delivered. Trump has yet to respond.