'Dear 2016, f*** you!' Social media reacts angrily to string of celebrity deaths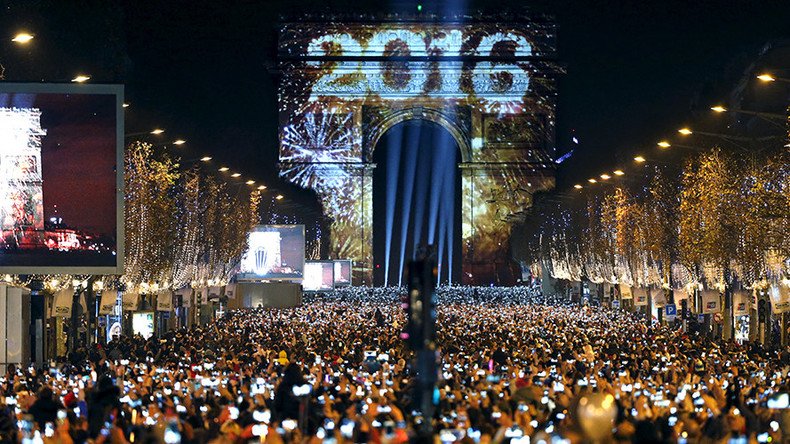 As part of an internet trend, the year 2016 is being personified and roundly told to get lost, or words to that effect, following a spate of celebrity deaths that has seemingly left many social media users emotionally scarred.
READ MORE: Carrie Fisher, Star Wars' Princess Leia, dies at 60
The death of Star Wars icon Carrie Fisher at the age of 60 on Tuesday appears to have prompted the latest barrage of fury directed at the last 12 months, with Twitter users posting messages beginning with "Dear 2016."
It comes just after the world heard of the demise of 53-year-old pop legend George Michael, who is thought to have died of heart failure on Christmas Day, and in the same year that David Bowie, Muhammad Ali, Prince, Alan Rickman, Gene Wilder, Leonard Cohen and many other famous folk passed away.
Examples of the outrage leveled at the calendar year include desperate pleas for the Grim Reaper to take Donald Trump or Woody Allen instead.
Dear 2016: u got Trump, Pence AND Woody Allen here aging like milk and you take Carrie Fisher!?

— yves shaent laurent (@yslshxe) December 27, 2016
One person even suggested that the deaths of popular personalities was "destroying her childhood."
Dear 2016,
If you could stop destroying my childhood that would be great. I'm waving the white flag and saying uncle.
Thanks

— Cubbee_Girl (@Cubbee_Girl) December 27, 2016
Meanwhile another distraught internet denizen used Twitter to tell 2016 to "Go swimming in the fires of Mordor."
Dear 2016,
Go suck face with a Dementor. Go swimming in the fires of Mordor. You don't have to go home but you can't stay here.
xo,
Everyone

— Kendra Alvey (@Kendragarden) December 26, 2016
Dear 2016, you took away rock stars, princesses, and actors. you brought war, prejudice, and hatred WE WILL NOT MISS YOU AT ALL 😡

— #flymetothemoon (@naimamuhammad53) December 27, 2016
READ MORE: So you think you know 2016? Test yourself with RT's jumbo 'Quiz of the Year'
You can share this story on social media: