Buddhist-style fight club: Child monks hold bare-knuckle boxing match in Thailand (VIDEO)
Published time: 24 Dec, 2016 15:07
Edited time: 5 Jun, 2018 14:28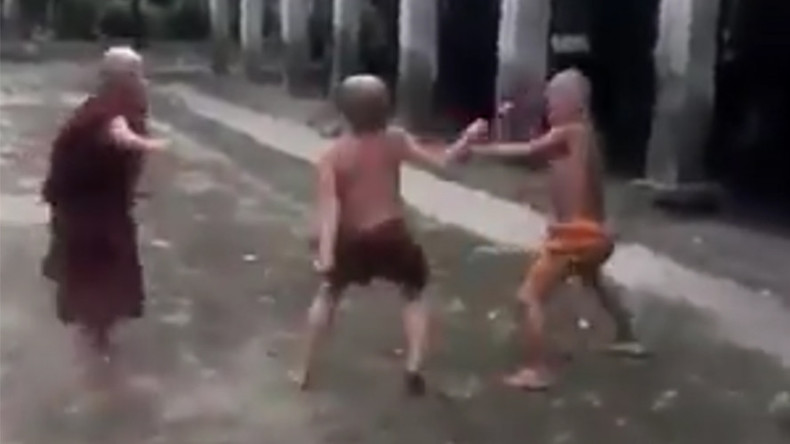 Child monks are seen taking part in 'Fight Club-style' bouts, reportedly filmed in Udon Thani, northern Thailand. Older monks are heard commenting on the match as it gets more violent.
The video posted on YouTube shows a fight between young boys in Buddhist robes, which takes place on the grounds of a temple. Several older monks are heard commenting and laughing while one of them is seen in the video 'refereeing' when he pulls them apart for a short break.
A Buddhist named Khun Kampon, the man who shot the video, said the boys started a "fight club when they're young" and that "it's a good way to make them tough," the Daily Mail reported.
Asian martial arts have been associated with monks partly because of the famous Shaolin Kung Fu school set up in a Buddhist temple in China's Henan province. Monks are well known for their discipline and high level of martial art skills. Meanwhile, Buddhists in Thailand have been surrounded by scandal with local papers reporting on their involvement in sexual assaults, drug use, and murder.