-50C? No problem for real Siberians (CHILLING VIDEOS & PHOTOS)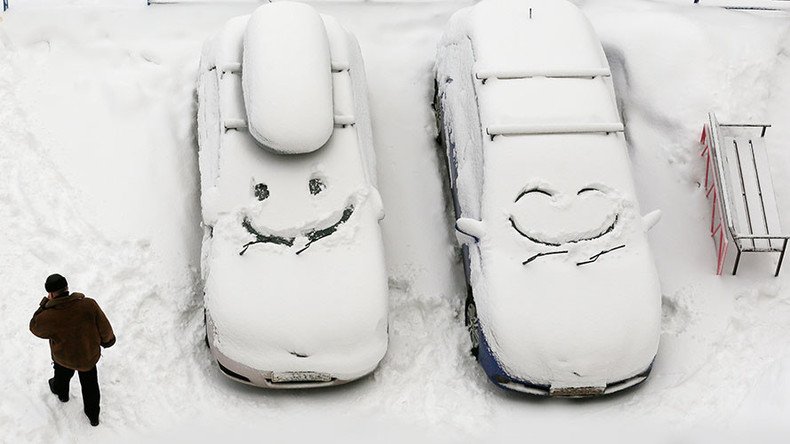 Russians have been proving just how tough they are, enduring temperatures exceeding -50 Celsius (-58 Fahrenheit) and even managing to have some fun as an exceptionally harsh Siberian winter closes in on them.
Western Siberian meteorological services released an emergency warning telling people to stay indoors as much as possible as the chilling temperatures look set to remain for several days.
"People shouldn't be outdoors for too long and watch out for children," they warned, advising people to drink warm tea and eat hot soup if they feel the cold creeping in.
The warning failed to scare Siberians, who are no strangers to a snowstorm. In Noyabrsk one man cycled his bike confidently, despite the heavy snowfall and -50 degree Celsius conditions
"The main thing is not to get sun burns," one viewer commented on social networking site VK.
The temperatures failed to stop one spirited musician, who was filmed in Noyabrsk playing his accordion as temperatures plummeted even further, to -55 degrees Celsius.
The inner-scientists came out in some residents of Nefteyugansk and Nizhnevartovsk, who threw boiling water in the air to watch it cascade as snow in the freezing air temperatures.
Driving isn't safe in the area, with visibility greatly reduced due to falling snow. Even the roads couldn't handle the freeze, with a giant crack appearing in the asphalt in the city of Surgut.
You can share this story on social media: