Popular Chinese Muslim website shut down after online petition accuses Xi Jinping of 'suppression'
Published time: 15 Dec, 2016 01:07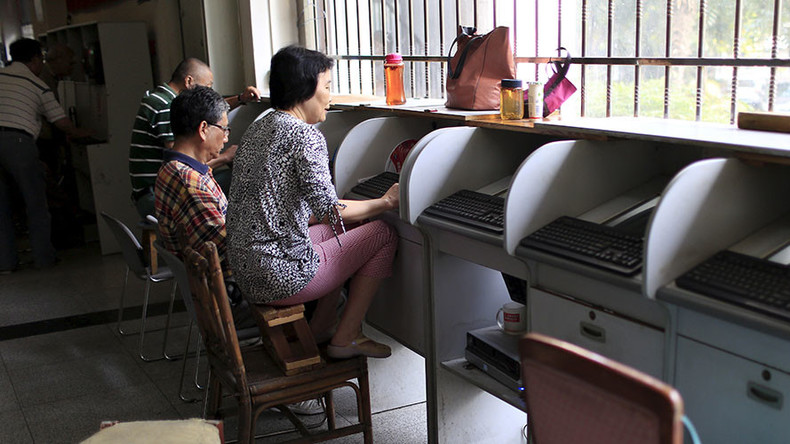 One of the most used websites by Chinese Muslims has been blocked after a petition posted on the site's forum called for President Xi Jinping to stop the alleged "brutal suppression" of Muslims.
Zhongmu Wang, also known as 2muslim.com, is a popular platform used as an "online network of Muslims sharing Islam" in China.
Since Wednesday, however, users were unable to access the website, only seeing a message that it is currently "under maintenance," when attempts were made to access it. Two social media accounts affiliated with the website have also been unavailable, according to AFP.
Millions of Muslims live in China, with some estimates as high as 50 million, putting the country among the top Muslim nations. Some Islam followers, the western Chinese Uighur Muslim minority in particular, complain of discrimination by the Chinese government, while Beijing says it is fighting religious extremism and separatism there.
The authors of the petition on 2muslim.com told AFP they posted an open letter to President Xi calling for the government to stop what they said was a "brutal suppression" of activists, and also called for the release of political prisoners. Hundreds of lawyers, activists and academics are said to have been detained and jailed since Xi assumed office in 2012.
READ MORE: Muslim communist theme park set for China to bolster ties
"You are not responsible for all of the crimes of the totalitarian system, but as the totalitarian system's head and its commander-in-chief of repression, you must take responsibility for the blood and tears which now flow," the letter, appealing to Xi, alleged.
It went on to predict a "new Chinese Jasmine Revolution" and wondered "who will drive your tanks to crush us, the new generation of students."
Muslim student Yi Sulaiman Gu, who is currently studying in at the University of Georgia in the US, told AFP that the website was shut down a day after he posted the critical letter in a forum familiar with hosting topics such as China's persecution of its Muslim communities, though attempts to try and contact the website's owner failed.
"We believed it would be safe for Zhongmu to post it there," Gu said.
Screenshots of the letter were reposted on social network Weibo by opposition leader Xi Wuyi, who is also a professor of Marxism at the Chinese Academy of Social Sciences. Wuyi claimed the letter proves that that Muslim site supports the Xinjiang separatist movement.
Xinjiang is home to China's 10-million Uighur ethnic minority, which Beijing often accuses the of being linked to terrorism. Separatist Uighur militants have stated their aim to gain independence in the northwestern China area called East Turkestan. The so-called East Turkestan Islamic Movement, now known as the Turkistan Islamic Party, has been listed as a terrorist group by the UN and has been a subject of police raids in Xinjiang. The group's Syrian branch, the Turkistan Islamic Party in Syria, is a jihadist organization allied with Al-Qaeda, which has enjoyed the alleged support of Turkey, according to Damascus.
READ MORE: Full-face Islamic veil banned in China's Uighur region