Eclipsed: Supermoon set to outshine Geminid meteor shower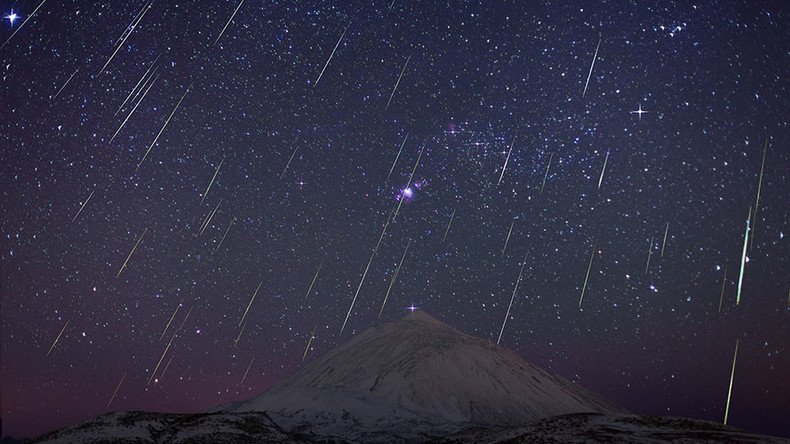 The scene is set for a battle of the skies late on Tuesday when the annual dazzling display of Geminid meteors competes with an impressive supermoon to brighten up the December night.
The Geminid meteor shower is set to peak on the night of December 13 through to the morning of December 14, however this year the celestial show is set to be outshone by the final supermoon of the year.
The Geminids occur every December when Earth crosses the orbital part of the 3200 Phaethon asteroid. The debris from the asteroid burns up as it falls into the atmosphere creating the spectacular display of shooting stars.
These meteors are noteworthy as most meteor showers originate from comet debris, not asteroids. Observations of these fireballs are also relatively recent compared to the Perseids and Leonids meteors, with the first sighting not recorded until the 1860s.
The Geminids shower is one of the key events in stargazers' calendars and is often considered the best such shower of the year, with typically 120 meteors of different colors lighting up the sky every hour.
This year, however, astronomers are warning eager sky watchers that all but the brightest shooting stars will be eclipsed by the glare of the bright supermoon, which is expected to reduce visibility rates by at least 75 percent. NASA forecasts a rate of only 40 meteors per hour as a result of the simultaneous full moon.
This supermoon marks the third and final one of the year and comes a month after a record-breaking supermoon where the moon reached its closest point to Earth since January 1948.
READ MORE: Giant supermoon will be biggest & brightest since 1948
Planet Jupiter will also be visible on the night, rising in the east as the Geminids reach their highest point at around 2 a.m. local time.
Those hoping to catch a glimpse of the celestial wonders should seek out a spot far away from city lights.
You can share this story on social media: