Priest not pokemon: New 'GO' app locates priests available for instant confessions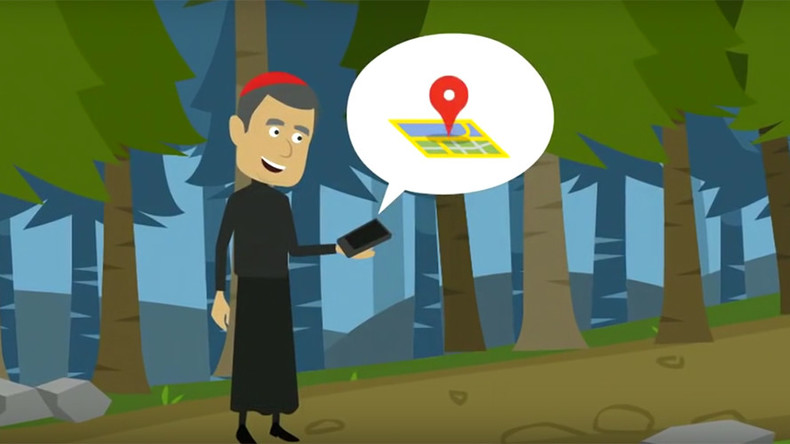 A new smartphone app has been launched in Spain, offering religious gadget users an opportunity to search "in real time" for their nearest available priest to confess their sins.
The app called 'Confesor GO' detects a sinful user's geolocation and opens a map that shows where he or she can find a priest "available at the moment (in real time) to listen to confessions," the developer's website says.
Read more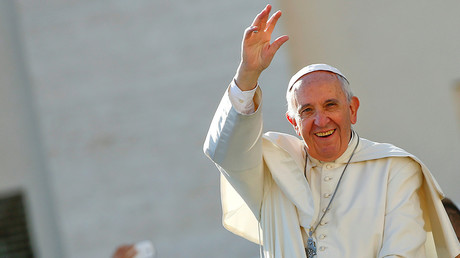 It also provides information about the chosen cleric's name, year of birth and ordination. The priests who sign up to the app hear confessions both in churches and in open public places, like "some place down the street or at a park in your city," developers say. If the latter option is chosen by the user, a picture of the priest will also be displayed.
After the user chooses the cleric to confess to, the app will show the distance that separates the two, as well as the shortest route to get to the confession place.
The app, the beta version of which has been offered in Spain for several months, is now also available in the App Store for free, with its developers promising it covers "all countries in the world where there is a priest willing to listen to confessions and actively associated with the application." They also call on clerics to partner with the app, "so that those who need to be reconciled with God may receive forgiveness and peace."
READ MORE: Exorcists wanted: Demonic possessions causing an emergency, Catholic priests say
The beta version has been downloaded several thousand times, according to The Local. Around 100 clerics across Spain have so far signed up to be available for confessions, the report said, adding that the project is the idea of a churchman, Father Ricardo Latorre.
Meanwhile in Russia, a sins-averting device caused a stir online. An unknown organization, claiming to be part of an expedition that found the resting site of Noah's Ark, launched the sales of "magic stones" said to ward off and remove their owners' sins.
Described as "personal priests available 24/7," the "sin-free stones" are offered in three varieties, with the most expensive version standing at nearly 10,000 rubles ($160). It claims to provide "unlimited sins reception." The cheapest one ($40) can "only take up to five a day."
Russian media reported that the stones-selling website, which features recommendations from several "churchmen" was a sham and said that prosecutor's office should investigate the matter.