Inventor unveils stunning 'Star Wars' AT-AT walker replica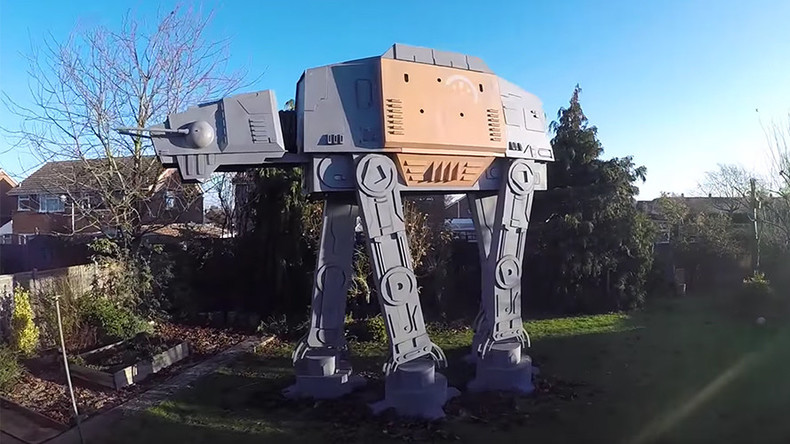 Inventor Colin Furze and his team have unveiled perhaps their greatest invention to date – a life-size AT-AT walker from the 'Star Wars' franchise.
The replica All-Terrain Armored Transport vehicle was put together over the space of a month in Furze's backyard in the UK.
Standing at 5.5 meters (17ft) tall, the awesome design boasts all of the exterior details of the legendary quadruped combat machine.
READ MORE: Dazzling 'Deathstar': Inventor blows 5,000 fireworks in 20 seconds (VIDEO)
An automated stepladder complete with dry ice allows access into the belly of the beast where you can find the 'cock-pit' boasting a games console and controls for the head and guns of the AT-AT.
READ MORE: Mad ax man: Fiery licks banged out on flamethrowing guitar (VIDEO)
There is also plenty of room inside to store 'Star Wars' paraphernalia, including nerf guns and Stormtrooper masks.
With the brand new movie 'Rogue One: A Star Wars Story' set for global release in the coming days, Furze's invention is sure to get everyone in the mood.
That said, it might make for some disappointed kids come Christmas. Pretty tricky fitting that toy down the chimney.