Soft porn & 'booty calls': Chinese payment app attracts unexpected clientele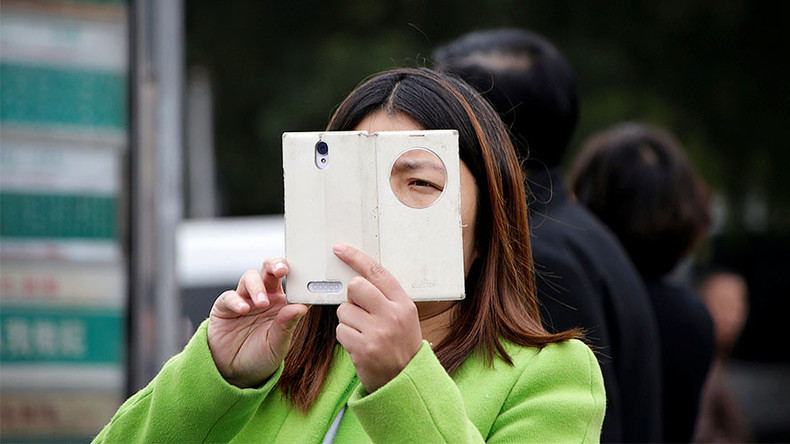 A new social media service launched by Alipay, China's online payment platform, has turned into a hub for soft porn and prostitution after the company added a new feature allowing users to share photos and videos.
There is a catch, however. A number of groups set up on Alipay, which boasts 400 million users, allow only females to post photos and write posts, with many being of a sexual nature.
One such group, 'Campus Diary', was accessed by more than 14 million people within 24 hours of launching. Users are able to "praise" or "tip" the posts, with the latter involving making a money transaction, along with asking for potential hook-ups.
Photos of semi-naked women were accessed on Alipay and the app has been dubbed the "booty call app" by a number of users, according to Shanghaiist.
The company, which is owned by Alibaba company Ant Financial, has been criticized by a number of people, with Chinese internet celebrity Wang Sicong referring to is as a "brothel" on social media site Weibo.
READ MORE: Facebook creates 'censorship tool' to return to China
What's more, the networking app requires users to register by their real names so there is no space for fake or spam accounts. A stranger is able to communicate with female bloggers on the site, arrange meet-ups and transfer money to them.
Ant Financial President Lucy Peng apologized for the mishap in an internal company letter.
"The past two days were the saddest moment since I came to Alipay seven years ago," Peng said, adding that the controversial groups have given the wrong impression to users. She said she would clamp down on such groups and close user accounts if their content was explicit.
READ MORE: ​Chinese cyber-police set up social media presence to better combat 'illegal & harmful' content