Facebook creates 'censorship tool' to return to China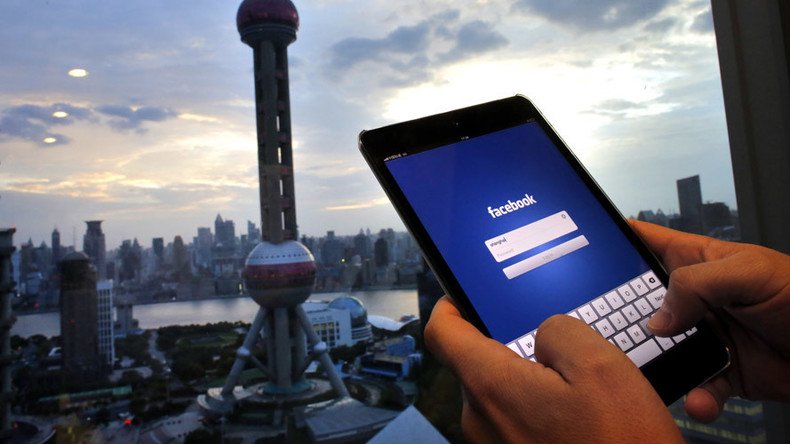 Facebook has reportedly developed a censorship tool so the social media company may be allowed to re-enter the Chinese market. Facebook has been banned in China since 2009.
According to the New York Times which cited unnamed Facebook employees, the software suppresses posts from appearing in people's news feeds in particular geographic areas. It was developed with the support of company CEO Mark Zuckerberg who has made several visits to China, meeting with the country's top internet executives.
"We have long said that we are interested in China, and are spending time understanding and learning more about the country," Facebook spokeswoman Arielle Aryah told Reuters.
"However, we have not made any decision on our approach to China. Our focus right now is on helping Chinese businesses and developers expand to new markets outside of China by using our ad platform," she added.
The censorship software will enable a Chinese partner company to monitor popular stories and decide whether the posts should appear in users' news feeds.
Like other social networks such as Twitter, Facebook was blocked in mainland China seven years ago due to the government's strict rules on user content. Google is currently operating in the country via its Chinese-language subsidiary. The professional social networking service LinkedIn has agreed to censor some content on its platforms in China. The country has its own social network Weibo.
Analysts warn a new censorship tool could lead to more requests from other countries to block content on Facebook. The social media company has reportedly blocked 55,000 pieces of content in around 20 countries between July and December 2015.
According to the press, there is no evidence Facebook has already offered the software to Chinese authorities. It may be one of Facebook's initiatives as the company is desperate to gain access to China's market of 1.4 billion people.
You can share this story on social media: