University of Havana mourns former student and Cuban leader Fidel Castro (VIDEO, PHOTOS)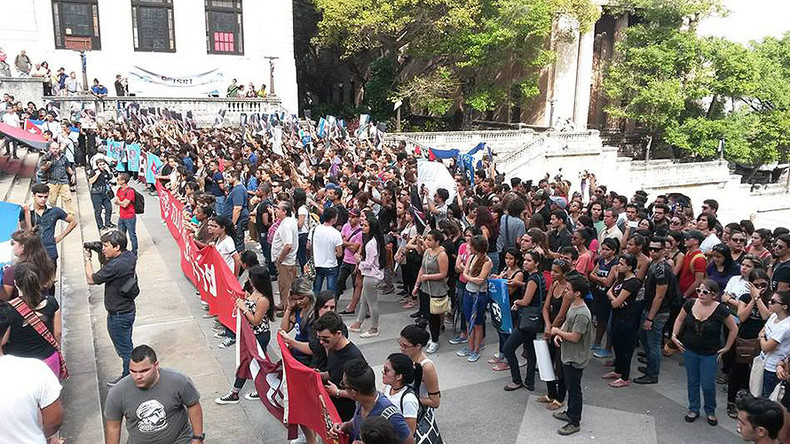 Crowds have gathered to mourn Fidel Castro at the University of Havana, where the late communist president studied law before leading the Cuban revolution.
The reaction to the longtime Cuban leader's passing at the age of 90 on Saturday has been mixed.
However, the institution from which the revolutionary embarked on a career in law witnessed an outpouring of grief in the hours that followed the news.
READ MORE: Myriad ways CIA tried and failed to assassinate Fidel Castro

Scores of people reportedly turned up to the campus to pay tribute at the Alma Mater statue located at the entrance.
Castro attended the college in the 1940s and, according to the university website, it was there that he began to "evolve" the ideology that would lead him to start a "justice" revolution against the Batista dictatorship.
READ MORE: Castro outlived his own obituary writers by more than 10 years

Images posted on social media show how mourners laid tributes, including photos on the university steps.
Others carried symbols of the Federation of University Students, a group which aims to represent student interests and embody the values of the Revolution.
Following his death, Cuba declared nine days of mourning for Castro. In an announcement to the press on Saturday, his brother Raul revealed that the leader of Cuba from 1959 to 2008 would be cremated.
You can share this story on social media: