N. Korea prison camps captured in satellite snaps (PHOTOS)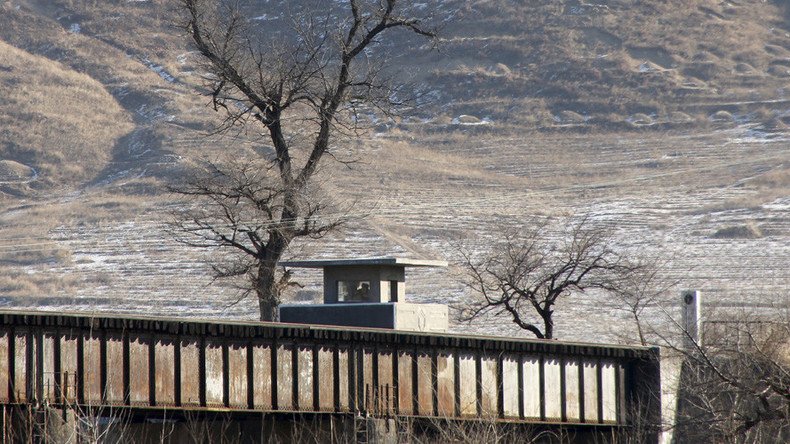 North Korea continue to operate gulag-like prison camps where secret executions have occurred and punishment beatings continue to been meted out to political prisoners for not meeting work quotas, according to Amnesty International.
The regime of the Workers' Party of Korea has consistently been ranked one of the most oppressive in the world by human rights groups, with some claiming an increase in abuses since Kim Jong-Un took power in 2011.
In 2014, a 400-page report by the UN Commission of Inquiry on human rights accused North Korea's government of carrying out a "wide array of crimes against humanity," including extermination, murder, rape, forced abortions and enslavement in prison camps.
North Korea's government has denied the existence of these facilities.
However, Amnesty International has released new satellite images purporting to show the camps in working order, with upgrades to the Kwanliso 25 camp, and secure perimeters at Kwanliso 15, which is also known as Yodok.
In one image, taken by a Digital Globe satellite, Amnesty says the number of guard watchtowers has increased to 47 in two years at camp 25. Meanwhile, additional roads to a "probable mine" and a water treatment facility have also been added to the site.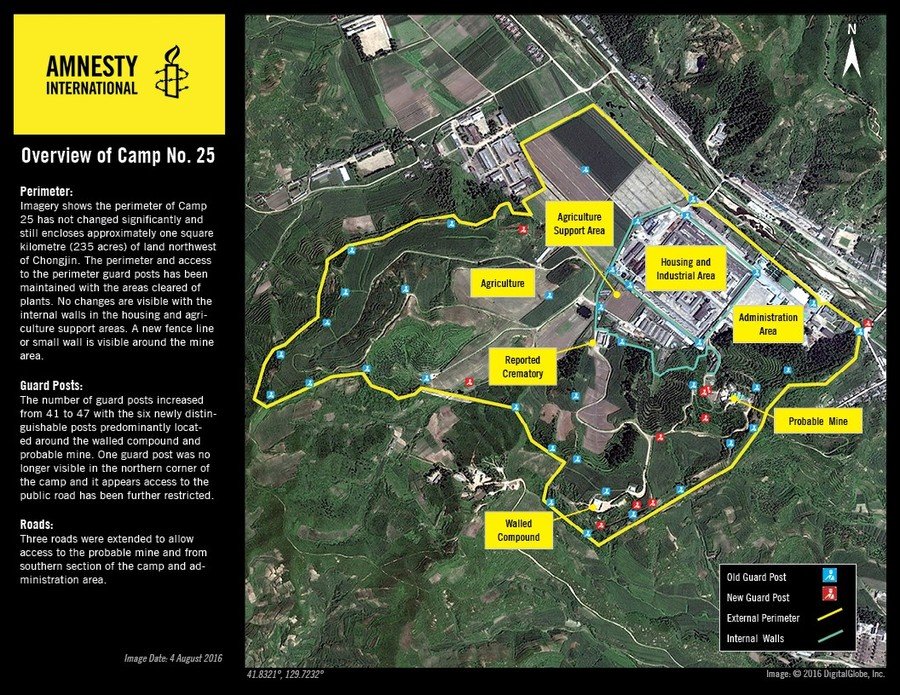 Pictures of camp 15 show that dozens of agricultural buildings were razed but Amnesty says that the maintenance of administrative posts, guard posts and perimeter fences indicates the detention center is still functioning.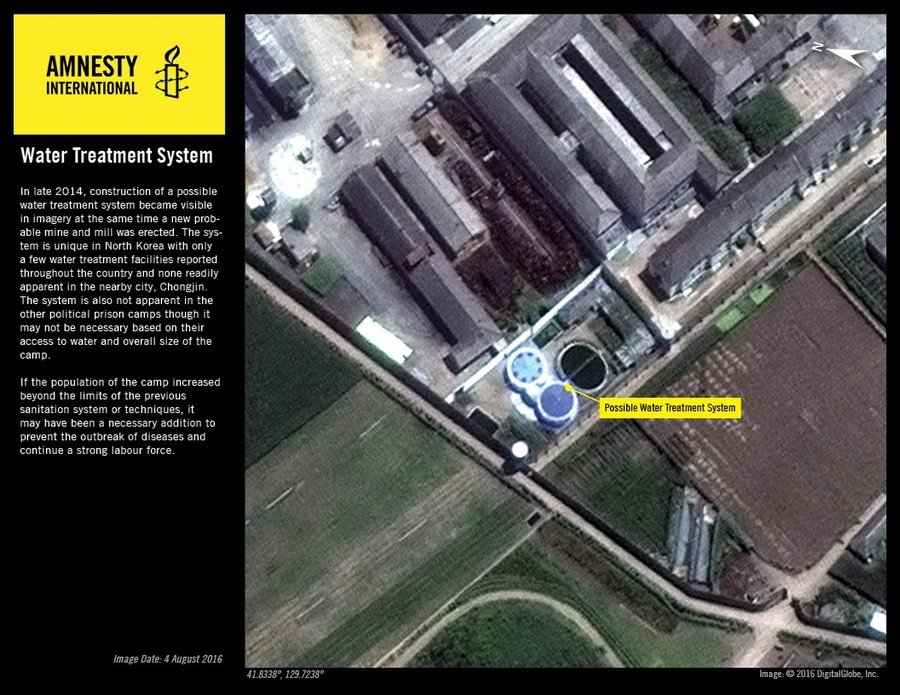 "Taken together, the imagery we've analyzed is consistent with our prior findings of forced labor and detention in North Korea's kwanliso, and the physical infrastructure the government uses to commit atrocities are in working order," Amnesty International imagery analyst, Micah Farfour said.
A North Korean couple and former detainees of Kwanliso 15 told the agency how they were beaten for not meeting work targets back in 1999.
"During the course of our three-year detention, often we did not meet our targets because we were always hunger and weak. We were punished with beatings and also reductions in our food quota," the couple, identified only as Kim and Lee, said.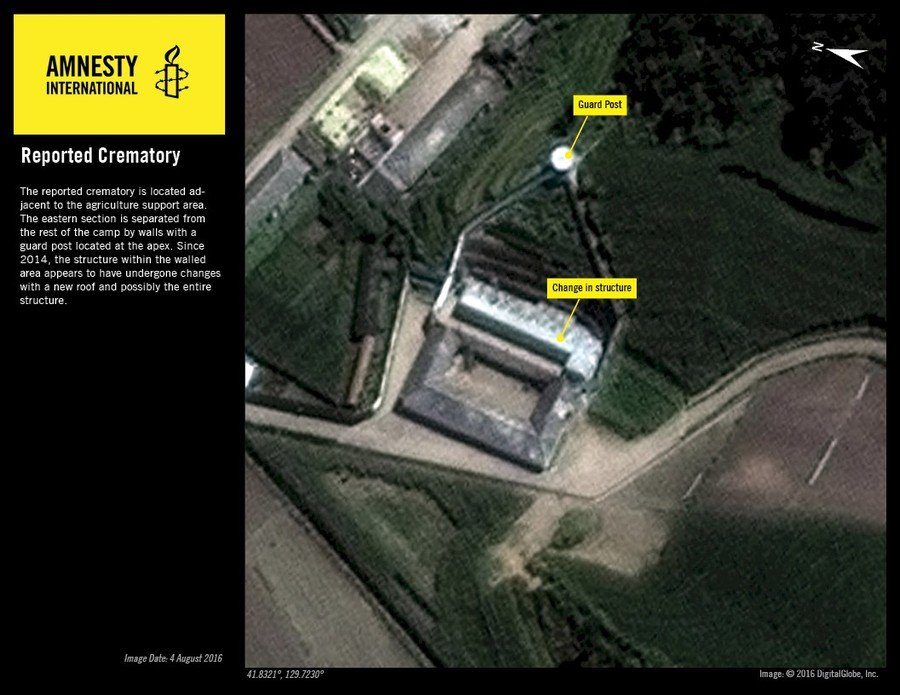 KINU, a South Korea government-funded think tank, has previously reported on the camps, using North Korean defector testimony. A 2009 white paper stated that executions have been carried out at "political concentration camps" and inmates forced to do manual labor, sometimes for life-terms.
"People are sent to political prison camps secretly without their neighbors' knowledge. Punishment is not limited to the person involved; immediate family members and even more distant relatives are punished under the North's system of 'guilt by association,'" the KINU report said.
You can share this story on social media: